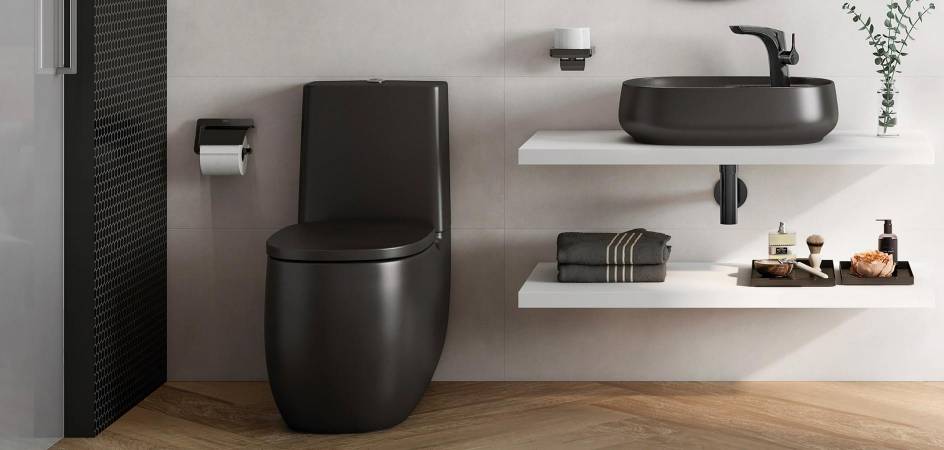 Tips
WHICH ONE IS YOUR BASIN? CHOOSE FROM WALL-HUNG OPTIONS OR MODELS ON BATHROOM COUNTERTOPS
Discover wall-hung basins with integrated shelves or models installed on countertops, designed to help you organize your things. Those who value functionality in the bathroom find different options at Roca.
As there is no evolution without change, everyday objects are transformed to adapt to our needs. Thus, the basin has updated itself to fit into all kinds to bathrooms and therefore, into all types of homes. Starting with the first simple bowls with pedestal to the current vanity or in countertop models, basins do not only stand out for their design, but also for their storage possibilities. Choose over countertop basins in different materials, with one or several shelves, in various positions or designs. Discover the four proposals we offer and see that you also reveal part of your personality when choosing a basin.
Basins with integrated shelf are available in a wide range of materials, turning the vitreous china surface of the basin into a support area in different dimensions. In Fineceramic®, the porcelain compound that shapes the very fine Inspira models, you will find various combinations for wall-hung or vanity basins. In the traditional vitreous china for wall-hung or vanity installation, you can choose from collections such as Stratum and Prisma with left or right asymmetrical shelf.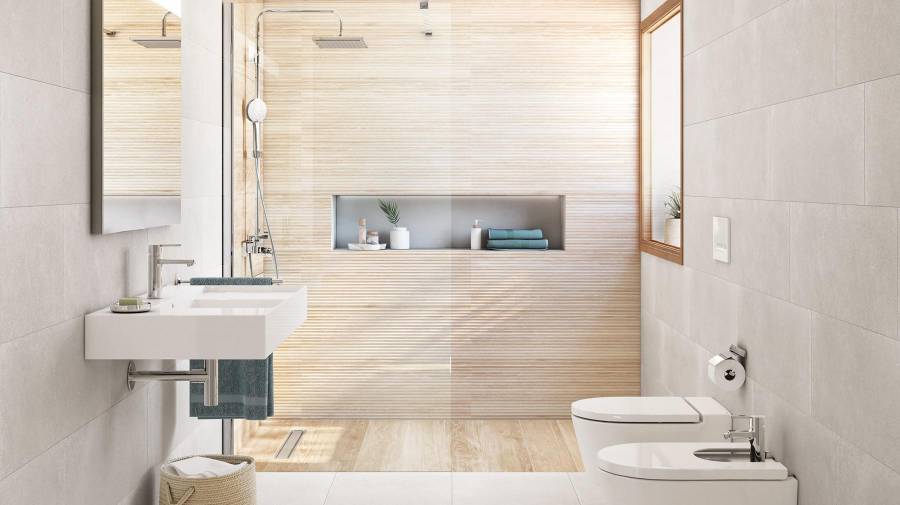 2. In countertop basins on furniture with marble countertop
Finally, Carmen brings together its vitreous china basins and marble bathroom countertops in Marquina Black or Venato White, which round off its largest base unit with class and sophistication. A return to the eternal elegance of materials from another era to celebrate Roca's most iconic basin, updated after more than 80 years of history.