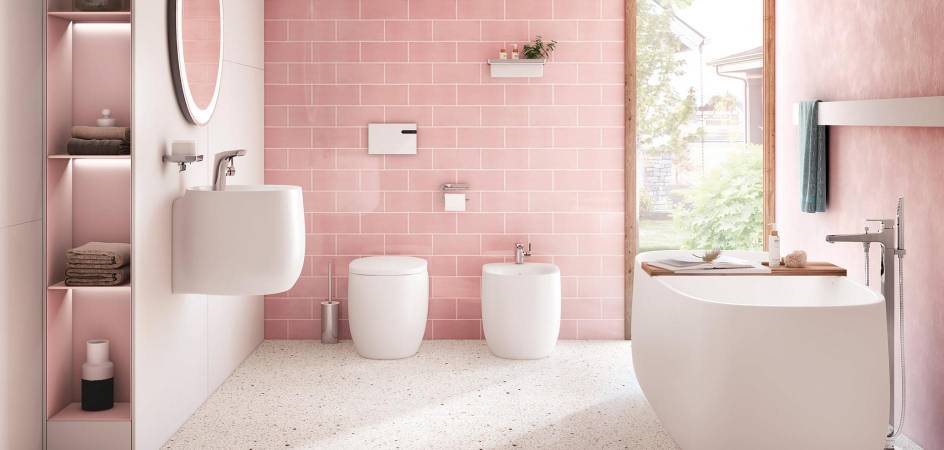 Inspiration
VINTAGE IS BACK: FLOORSTANDING TAPS FOR FREESTANDING BATHTUBS
Twin-lever or single-lever floorstandingtaps to add water to your bathtub whenever you need to and extend your bubble bath as much as you wish.
Tailored to nostalgic souls or hardened modernists who opt for a vintage touch, the floorstandingtaps for freestanding bathtubs return to the classic configuration of the first baths to surprise with avant-garde designs.From the traditional twin-lever faucets with hand-showers that replicate old telephones to the single-lever compact units, today we would like to help you find the bathfaucet you are searching for. A solution that will allow you to add water again and again, blending with your freestanding bathtub in a bath as enveloping as an embrace.
Escuadra. Floorstanding Single lever taps with Chrome finish.
When twin-lever models aim for refinement, the floorstanding bath faucets can leave classic bathrooms behind and find their space in modern and sophisticated spaces. Opt for the avant-garde design of Escuadra, defined by its cross-shaped levers and its compact hand-shower.You will see that its proposal is ideal for modern models like the acrylic Georgia,a stylish bathtub in Solid Surface.