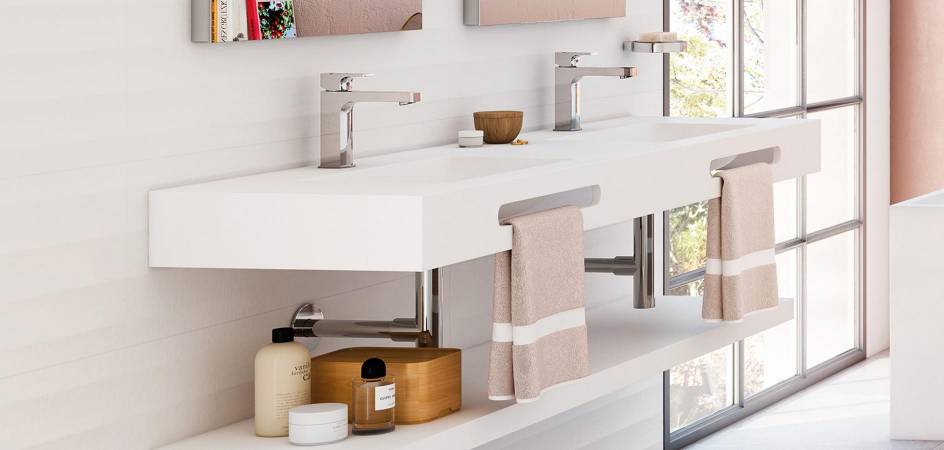 Inspiration
REINTERPRET A CLASSIC: BASINS WITHOUT FURNITURE FULL OF CHARM
Basins with pedestal, cut-to-size or over countertop basins for modern or vintage interior designs.
We sometimes need to return to the essence and highlight the personality of an object. If you like basins without furniture, nowadays they are available in innovative porcelain materials or revolutionary compounds like Solid Surface. Far from the frailty of those first pieces made of china or stone, we invite you to reinterpret the old basins with new silhouettes and finishes.
If you are passionate about classics, try turning the concept around with trendy rustic basins. Specifically conceived for modern vintage bathrooms, the Carmen collection has Victorian-style basins without furniture, both in solid proposals with pedestal and in refined wall-hung basins.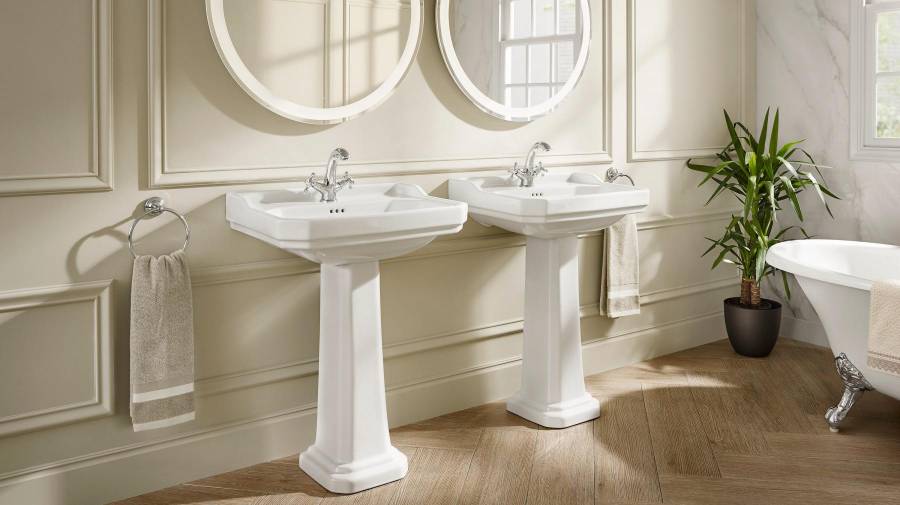 If you prefer vitreous china basins with more simple lines, we propose the minimalism of the quadrangular character of Diverta invanity or semi-recessed basins. You can also explore the multiple dimensions of Hall or the versatility of Meridian, which includes small basins and models with pedestal.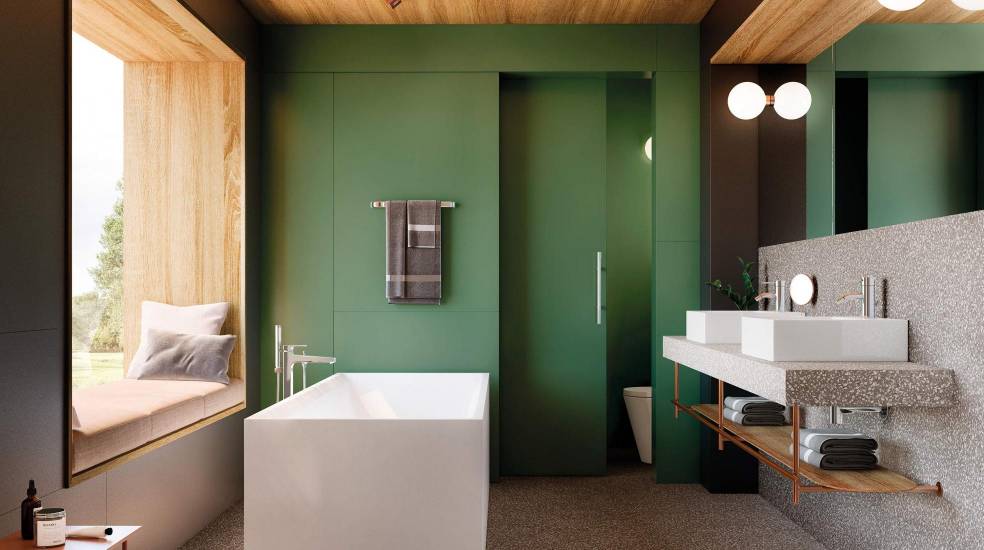 DIVERTAOVER COUNTERTOP BASINS
HALLOVER COUNTERTOP BASIN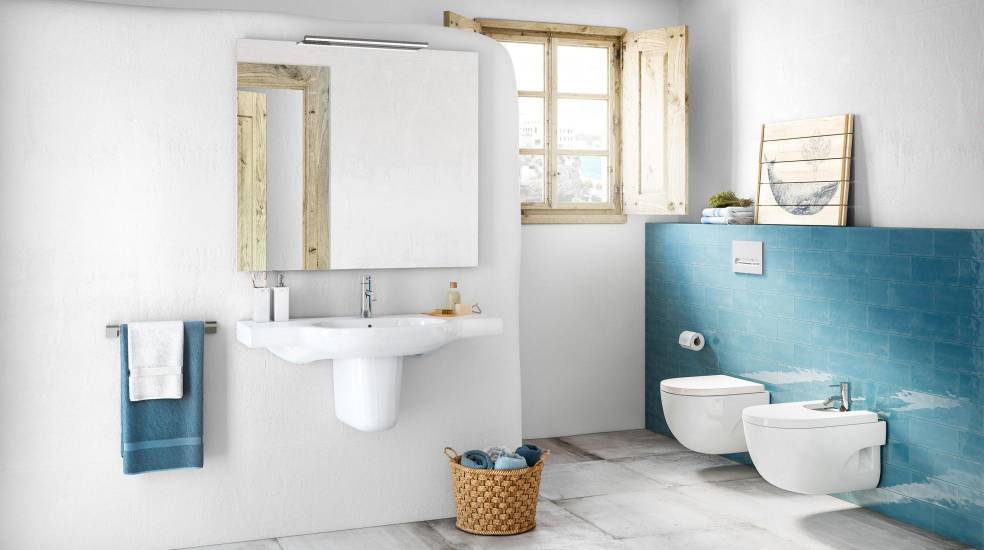 MERIDIAN BASIN WITH SEMI-PEDESTAL
If you prefer to be one step ahead, if you enjoy choosing the extraordinary, discover Beyond's proposal with pedestal: totem basins manufactured in Fineceramic®, a material both fine and resistant. Customizable with up to six different finishes, you can exchange the striking structure of the wall-hung format in the models with semi-pedestal, with a lighter but equally elegant look.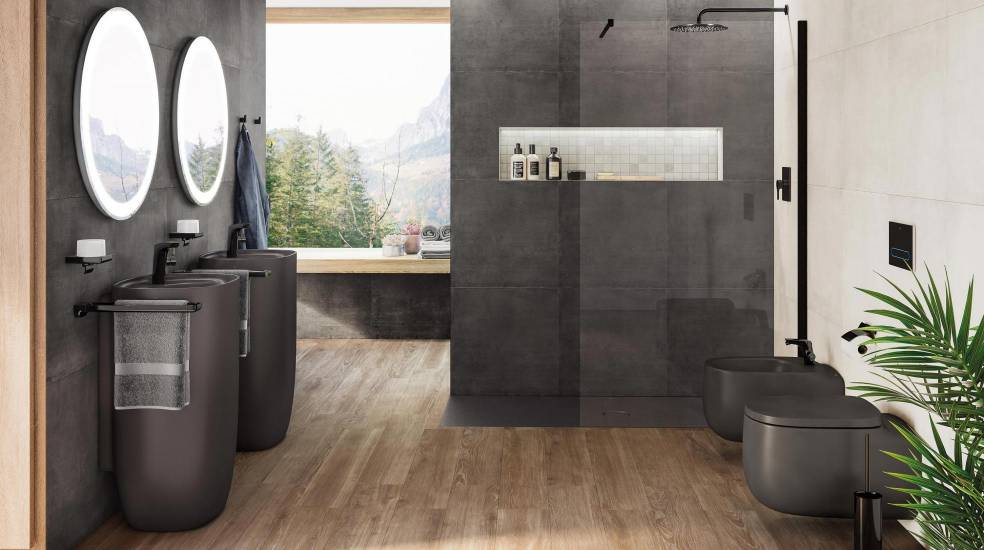 BEYOND TOTEM BASINS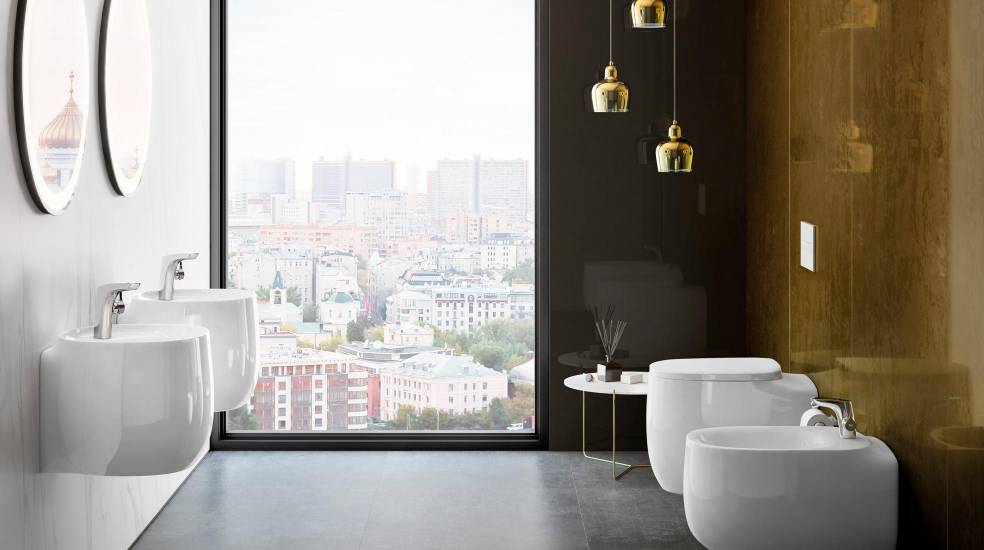 BEYOND WALL-HUNG BASINS
If you opt for the subtlety of wall-hung basins, we invite you to explore the possibilities of the custom-made basins in Solid Surface that provide solutions with up to four bowls and also offer a countertop with the soft touch of Surfex®. Choose the Modo wall hung basins and do not hesitate to round out the ensemble with a towel rail or a shelf in the same matt texture.