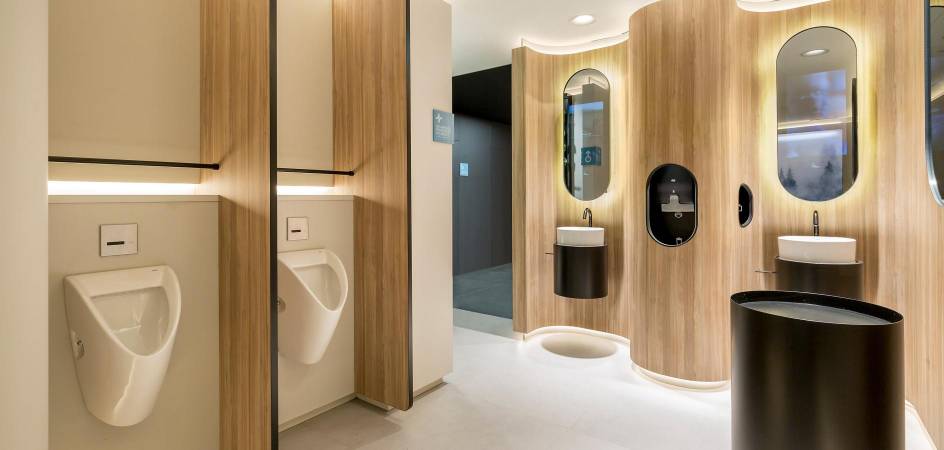 Inspiration
ONE HUNDRED restrooms: innovation, safety and hygiene in public toilets
As today, more than ever, we prioritize safety and, along with it, hygiene in public toilets, there are new ways of conceiving these spaces that are capable of combining public use and individual comfort.
ONE HUNDRED restrooms is a new concept of public restrooms that brings innovation and maximum safety to restroom facilities in public spaces such as large retail areas, petrol stations and public transport hubs. As the bathroom is one of the places where we like to feel more at ease, Roca participates in their projects with touchless products and solutions that avoid direct hand contact with faucets, flush plates and urinals, therefore preventing the transmission of viruses and bacteria.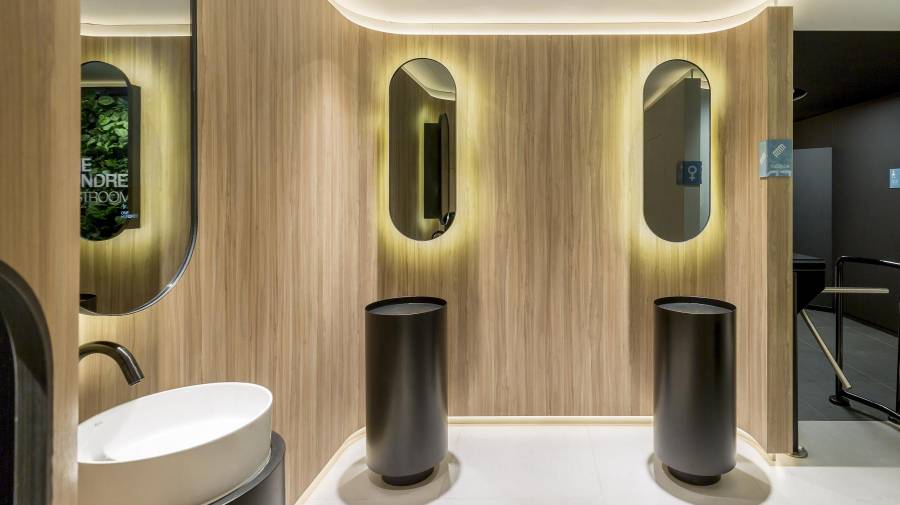 As our health is priceless, the business model of these public restrooms offers a complementary service to conventional restrooms. Statement by Marielle Romeijn, co-founder and CBO of ONE HUNDRED restrooms. "We want to make an impact on human well-being, by changing the definition of a toilet break. We transform a stressful trip to a public toilet into a safe and comfortable visit to a wellbeing hub, that offers smart health & hygiene technologies. Our aim is to offer users a pleasant and safe bathroom experience."
Thus, by leaving behind the traditional concept of public toilets, based on standardization and optimization of space, their facilities opt for offering the latest technological features for comfort and hygiene in spacious and carefully designed environments that evoke a Zen feeling. "Feeling safe about the hygiene of public spaces is more important than ever. After all, hygiene and health go hand in hand. Together with our partner Roca we aim to set the new standard in zero contact bathrooms. Our touchless solutions prevent the transmission of viruses and bacteria."
In addition to Roca's touchless products, ONE HUNDRED restrooms has also put their trust in our brand for the installation of Chic urinals, Inspira Round over countertop basins, manufactured in Fineceramic®, and Inspira Round wall-hung toilets with Rimless technology.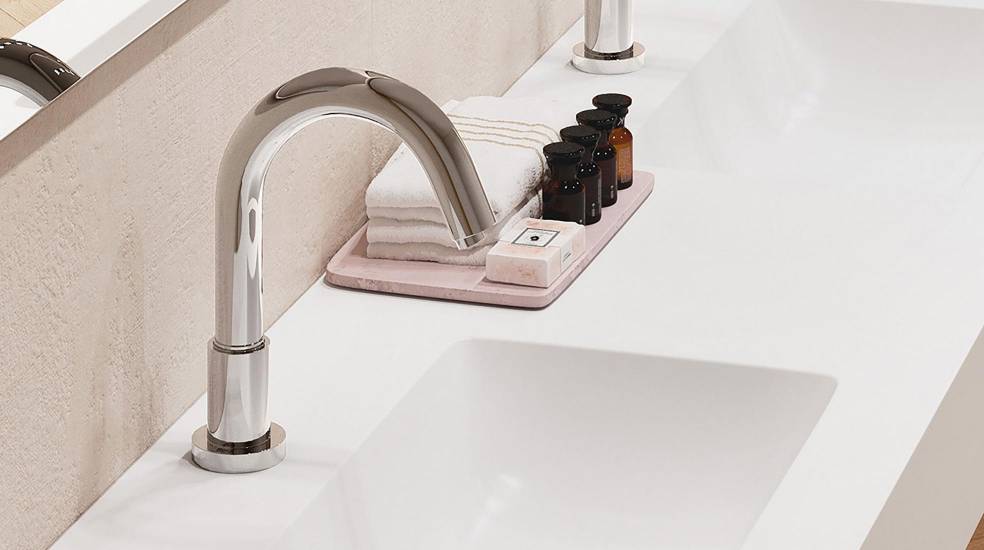 LOFT ELECTRONIC FAUCETS
To avoid hand contact with the basin, ONE HUNDRED restrooms opts for Roca's Loft electronic faucets, which activate the water flow when presence is detected thanks to an infrared sensor integrated in the spout.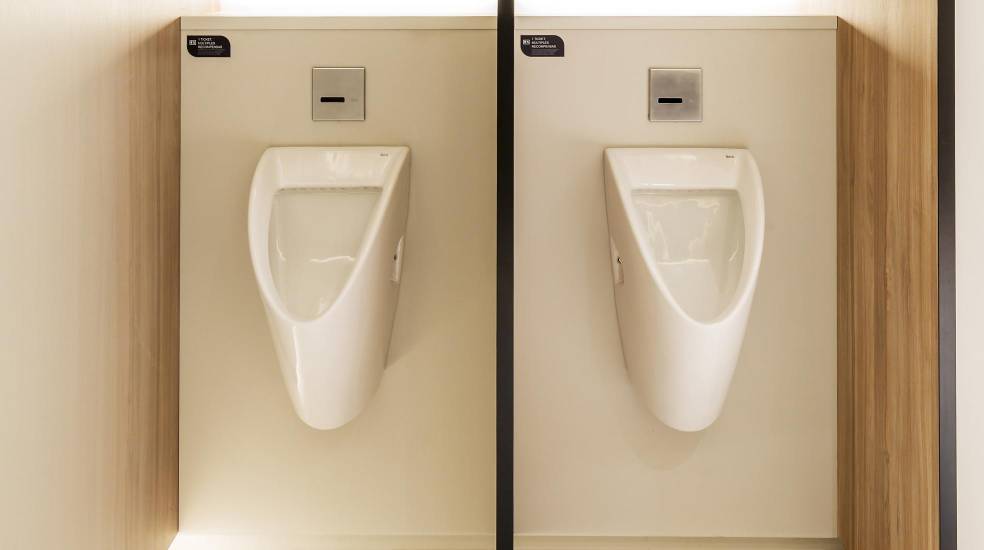 SENTRONIC ELECTRONIC FLUSH VALVE
Another Touchless product selected for the ONE HUNDRED restrooms stores is the Sentronic electronic flush valve for urinals. With a built-in installation, it allows the programming of the flush when the sensor detects presence or automatically after a certain time after its use.