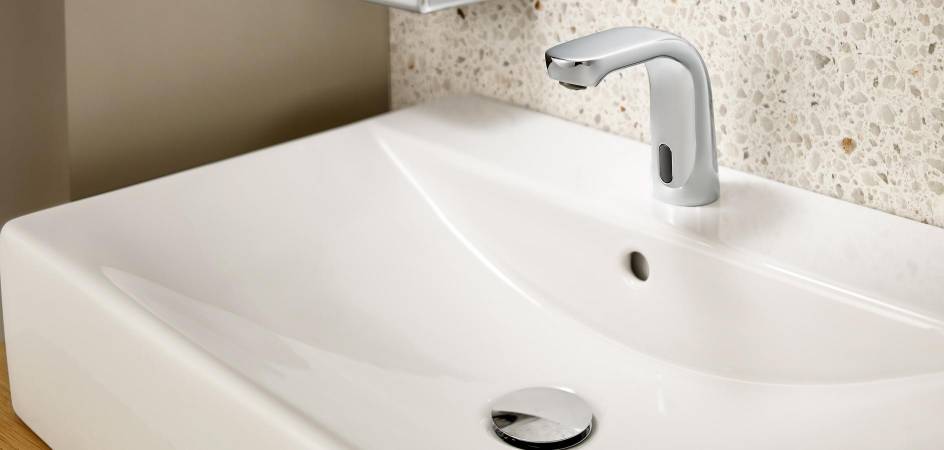 Tips
Benefits of installing a battery-powered electronic faucet
Avoid hand contact in the bathroom with a faucet with presence sensor that does not require any electricity.
If you think that installing a touchless solution in your bathroom implies doing some renovation work, then you will be surprised to see that it is very easy to install a battery-powered faucet in just a few minutes. Both at home and in intensive use toilets you can now easily incorporate an electronic faucet to eliminate hand contact and meet new hygiene and safety standards.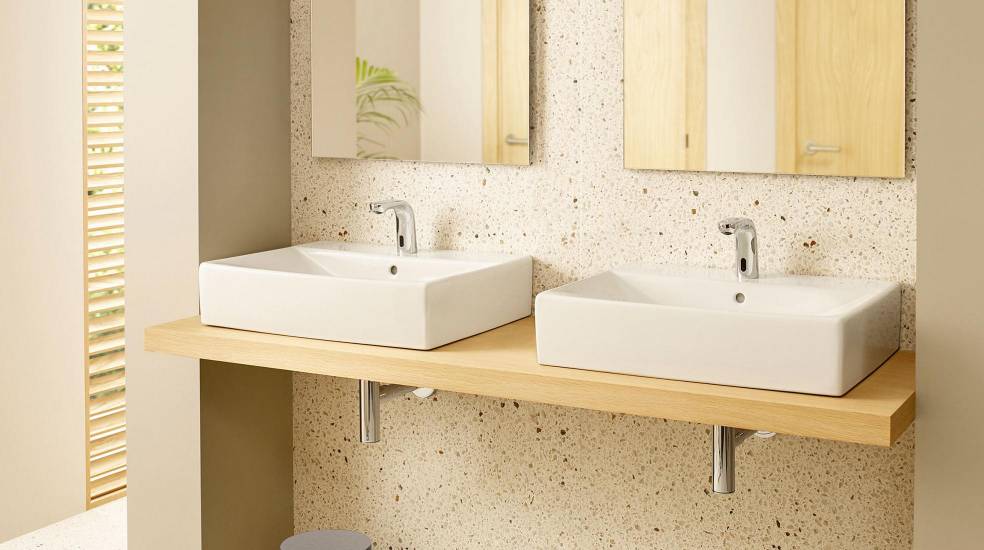 Easy installation
Thanks to their battery-powered system, Roca's faucets with sensor can be installed with any basin, whether or not there is an electrical outlet nearby. In just a few minutes and without any masonry work you can replace your conventional tap with an electronic one.
Durability
With a warranty of over 250,000 uses, you will not have to worry about changing batteries often. When it is time to replace them, a flashing light will appear on the lower display and you will have several days before they have completely run out.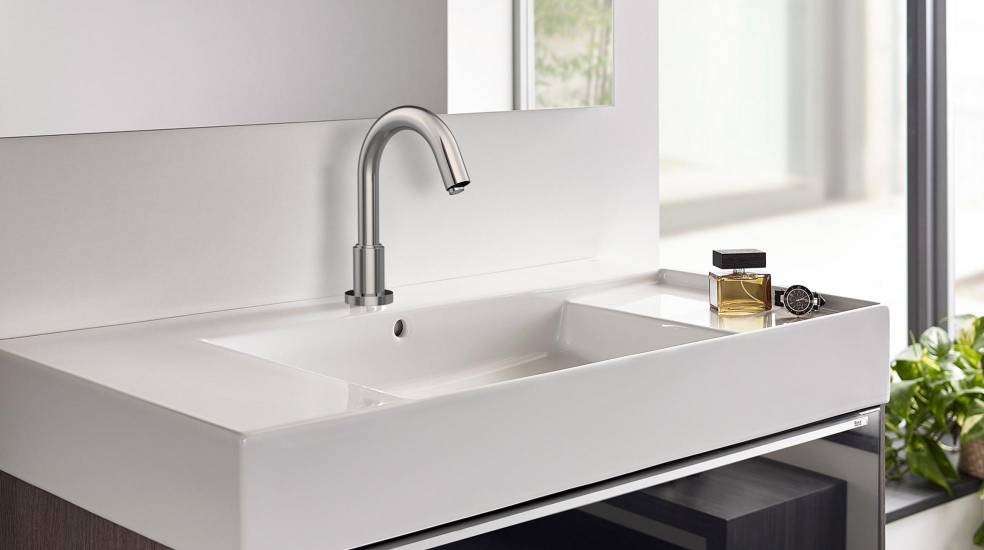 Saving of water
Roca's electronic faucets have been designed to contribute to the saving of water. Thanks to their smart sensor, they shut off the water flow when no presence is detected and 60 seconds after their activation, the system blocks the water flow to avoid an unintentional use and pre