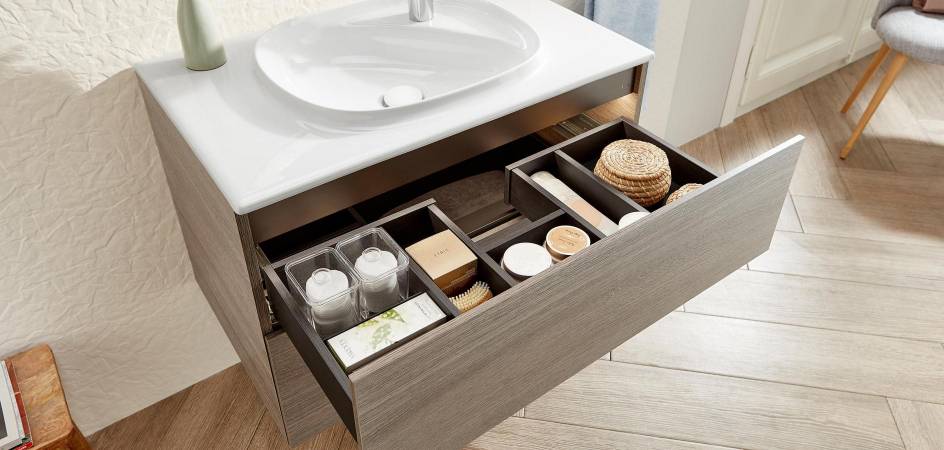 Tips
BATHROOM FURNITURE WITH GREAT STORAGE IDEAS
Discover the clever options offered by cabinet mirrors, bathroom furniture or column units to achieve tidiness and order in your bathroom.
There are storage ideas that greatly increase the possibilities of your bathroom furniture. Tricks or strategies to place each item in its place and every object where it belongs. Beyond depths that adapt to any bathroom or systems like interchangeable units, storage right down to the floor or space-saving syphons, today we bring up to five innovations of the Roca furniture units that will make your life easier. Discover where and how you can integrate them to optimize any storage solution.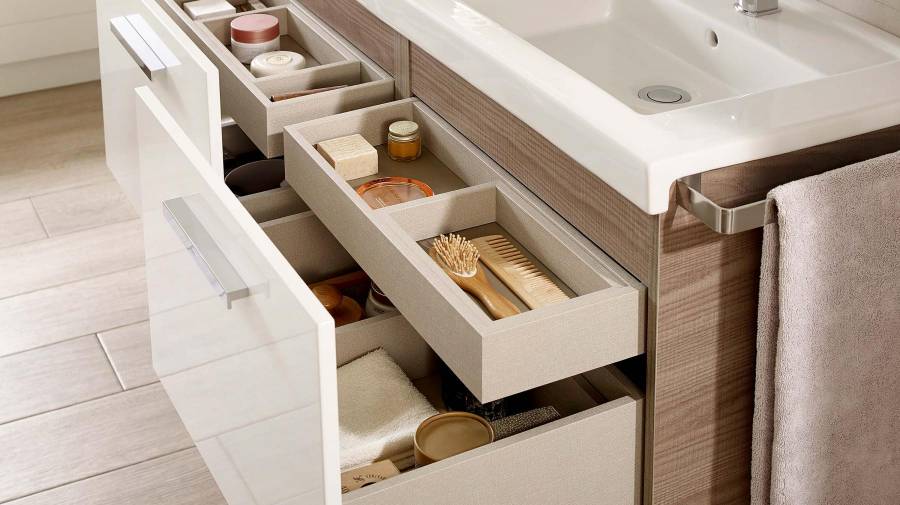 Tidiness and organization take a new dimension in the Prisma collection, which adds hidden drawers to its vanity units to store smaller items or your most precious things.
DRAWERS IN DIFFERENT SIZES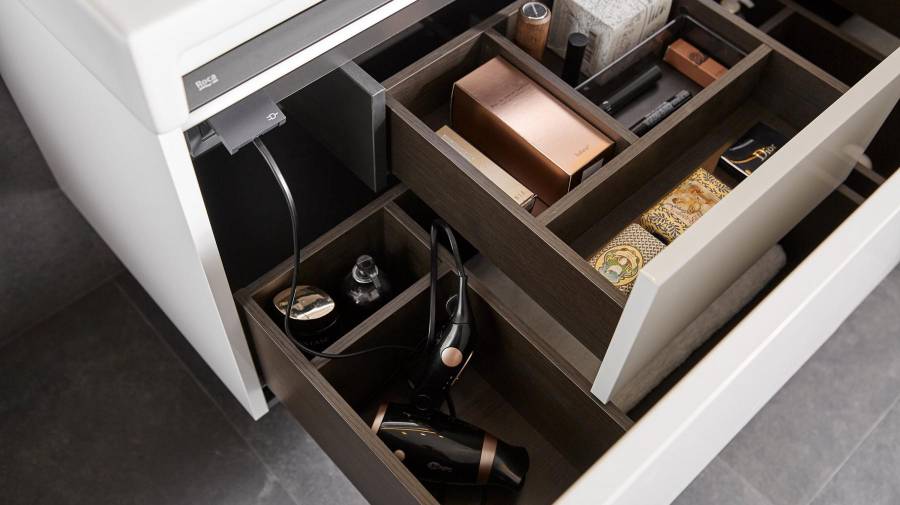 As if its cutting-edge technology were not enough, the Stratum collection has internal drawers in different dimensions that will allow you to classify diverse objects, even those that take up the entire height of the unit.
HEIGHT-ADJUSTABLE SHELVES
In auxiliary bathroom furniture such as column units or cabinet mirrors, Roca includes height-adjustable shelves to allow you to place them depending on the size of the objects you wish to store.
HOOKS OR SIDE TOWEL RAILS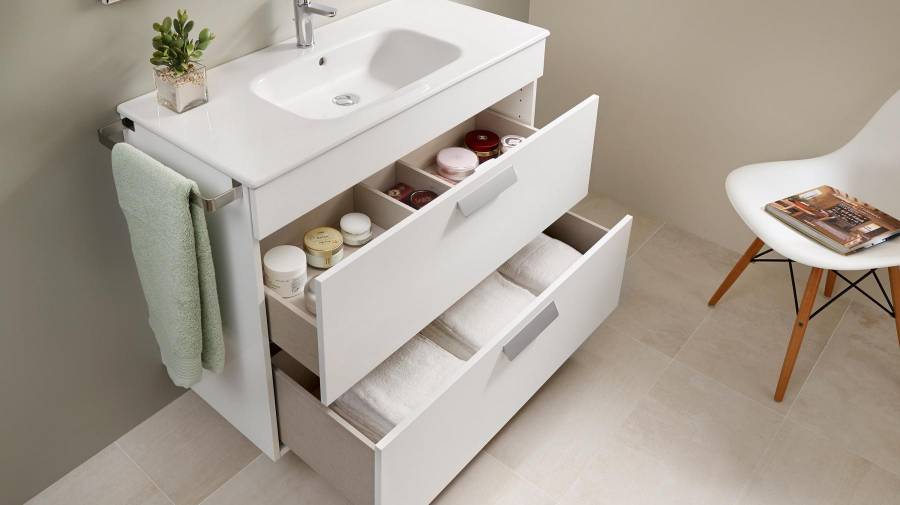 Both functional and easy to install, you can fix hooks or side towel rails to your base unit to have your towels perfectly organized and close at hand.