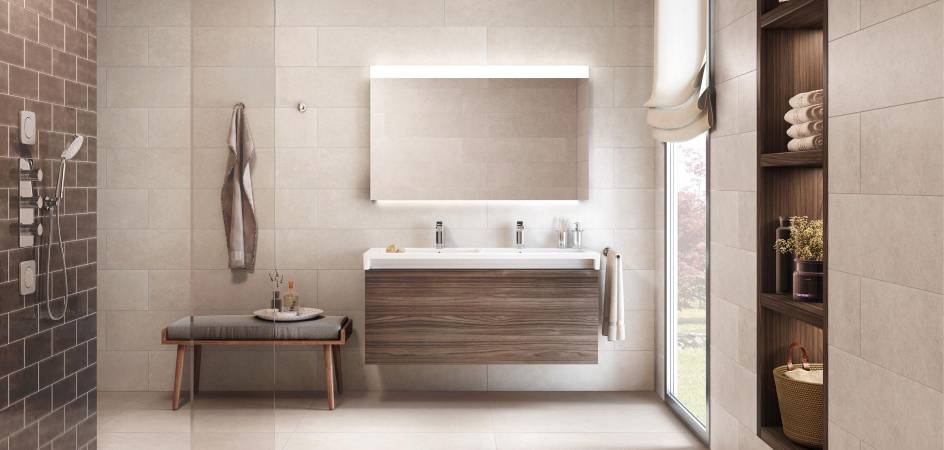 Inspiration
Decorative mirrors: play with light and shapes
Enhance your daily experience in front of your bathroom mirror with LED lights, presence sensors or magnifying mirrors.
Decorative mirrors are essential pieces in the bathroom space. And just as toilets, faucets or showers have evolved to improve hygiene and contribute to our comfort, mirrors also adapt to new demands with presence sensors to avoid hand contact or LED lights that allow us to fully appreciate every detail.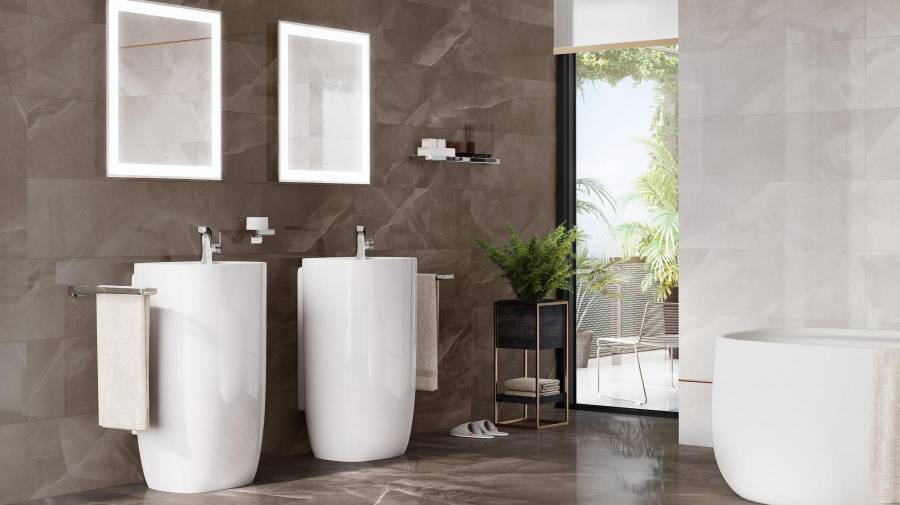 Thanks to its perimeter lighting, Iridia highly increases brightness in the bathroom, generating a uniform reflection, with no brilliance or shades. In a rectangular, square or circular format and in different dimensions, Iridia has a versatile design that finds its space in any bathroom providing warmth and practicality. Just by pressing a button you will turn on the edge of the mirror and if you require more brightness, you can press for longer until you achieve the required level. Another button activates the demister device to clear the mirror without leaving any traces. And if you forget to turn it off before you leave, there is nothing to worry about as it deactivates automatically one hour later.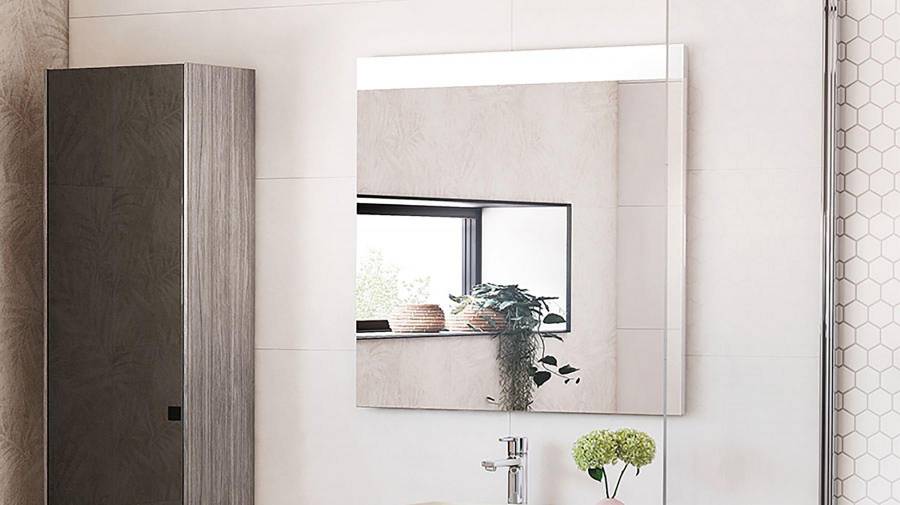 If you wish to add extra hygiene to your bathroom, choose the Prisma Confort model with presence sensors. Thanks to its touchless technology it is possible to activate the upper LED light, the lower ambient light and the demister device without touching any surface. In a rectangular format and available in seven dimensions, Prisma Confort is a highly aesthetic and functional option.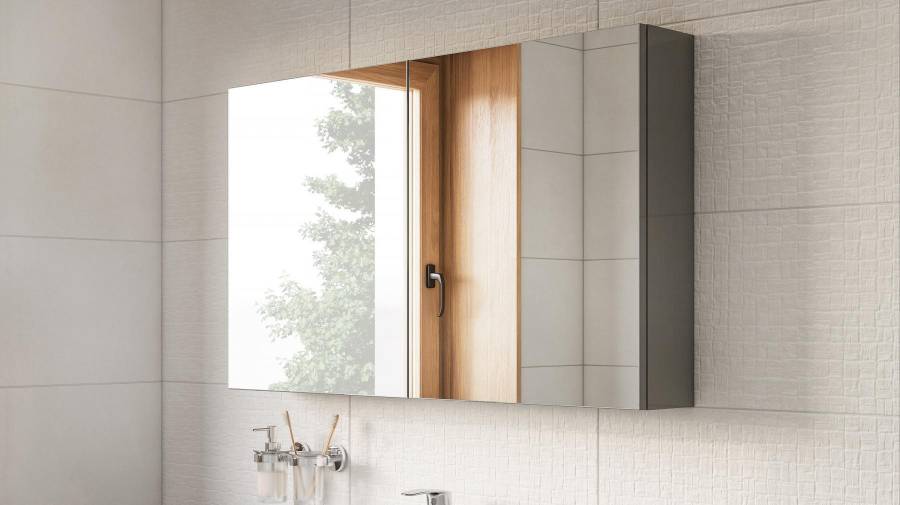 In small or guest bathrooms, the Luna cabinet not only provides a feeling of spaciousness, it is also a storage solution. This reinvented classicfeatures two inner shelves to keep everything tidy and its swing door is also a practical mirror. In a rectangular shape and available in two sizes, it fits into any space. You can also opt for a vertical format with magnifying mirror to gain more precision.