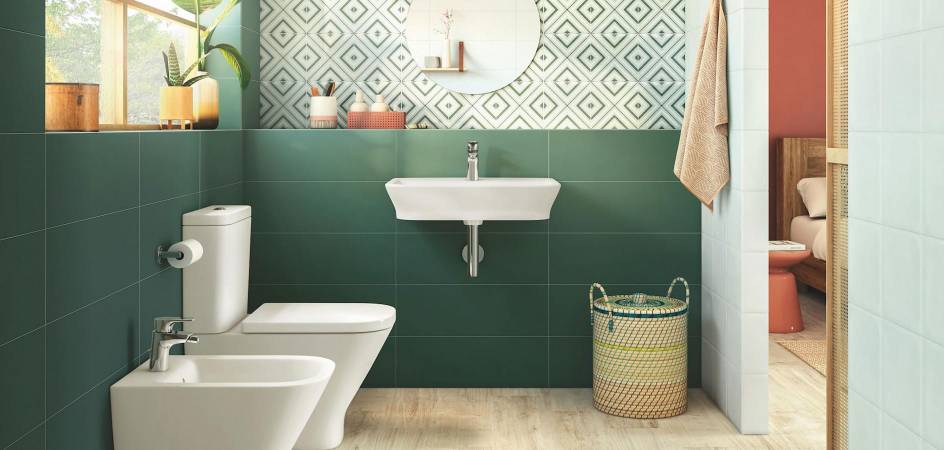 Inspiration
A BATHROOM IN FULL COLOR
As if it were a painting, dare to bring life to every corner of your bathroom. Choose, original accessories, black faucets or toilets in different finishes.
It is now time to close your eyes, think about what you wish to convey and go beyond in the conception of your bathroom. It is time to choose the perfect color and the ideal finish. As Roca puts a whole array of tiles, faucets, enclosures or shower trays at your disposal, achieve a bathroom renovation that reflects the sensitivity of its author. Let creativity take over and look at the painter's color palette…
Black bathroom accessories and faucets for a touch of sophistication
We go from the natural inspiration of green to the charismatic black, which has filled faucets and bathroom accessories with color. If basin faucets can claim their prominent place with the Titanium finish, why shouldn't shower-heads or hand-showers do the same? To achieve a high-impact renovation, complement the Insignia, with the black electronic toilets like In-Wash Atis/Georgia, Push Plates.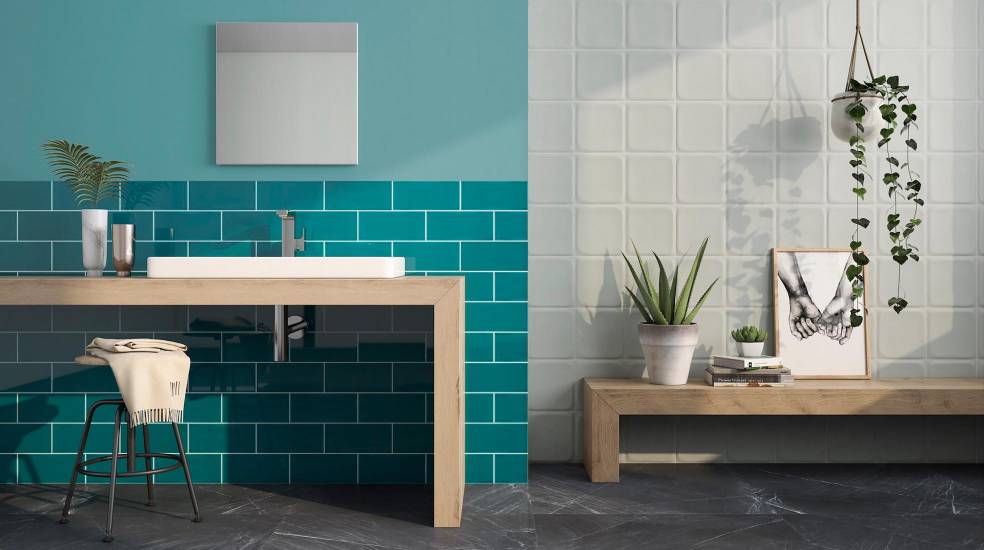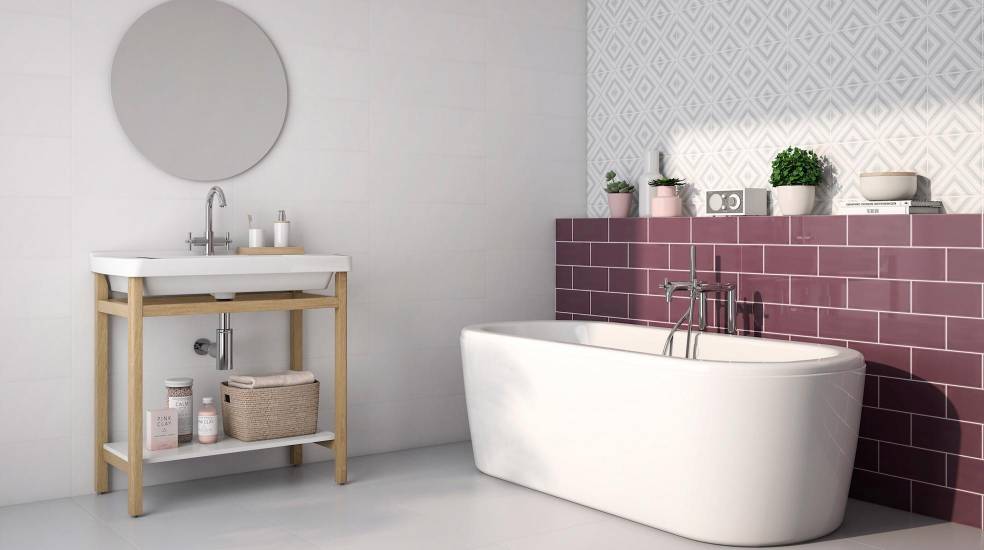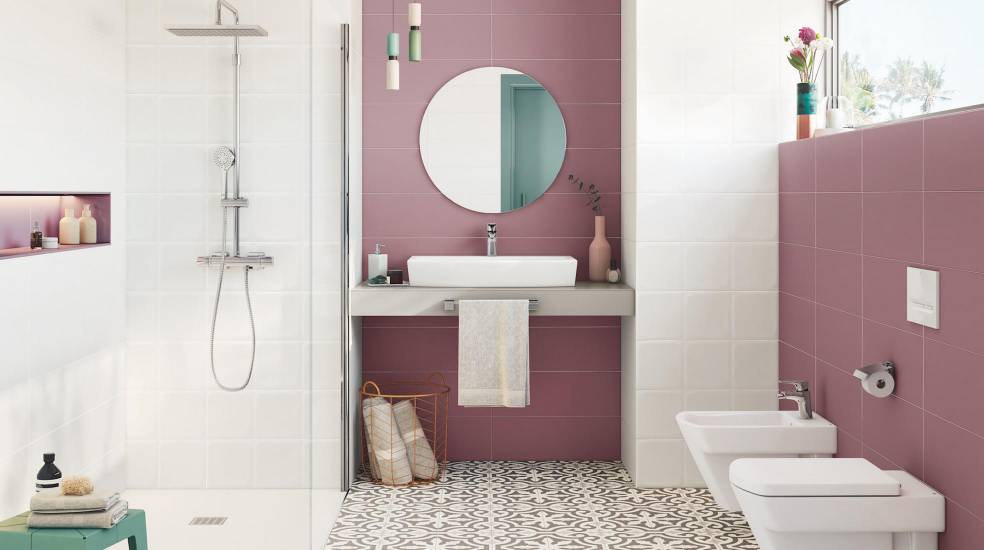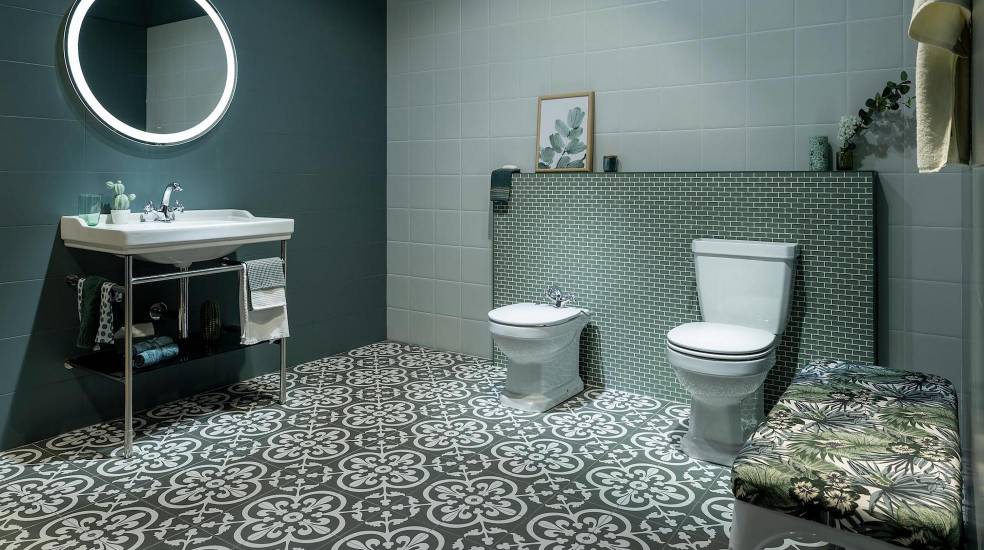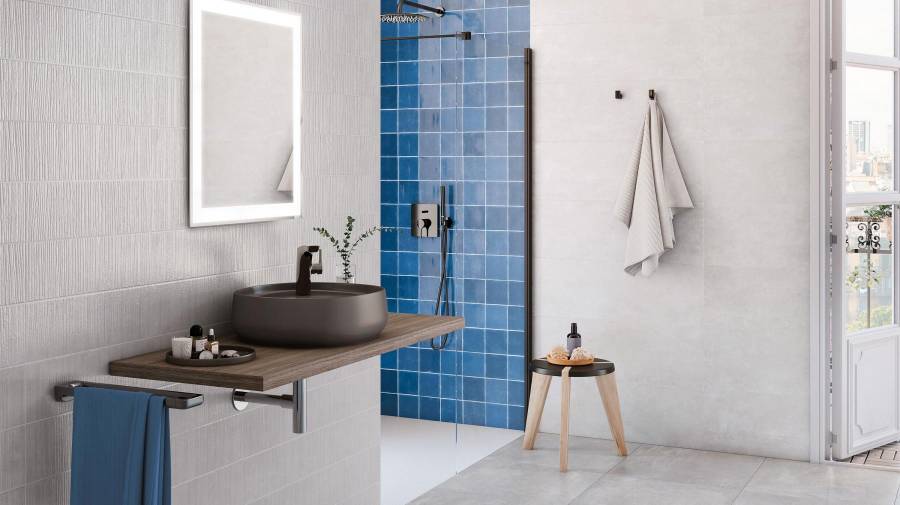 Colored bathrooms with matching basins and WCs or in different finishes
Be prepared to turn bathroom décor upside down with colored vitreous china pieces. While white was the only option until now, today a whole array of colored possibilities opens up to surprise with different contrasts. With the Carmen collection, you may install a black vintage basin that matches your WC. If you prefer a trendier style, Beyond offer up to 4 different finishes—White, Beige, Coffee and Onyx— to combine all sanitary fittings as you please.