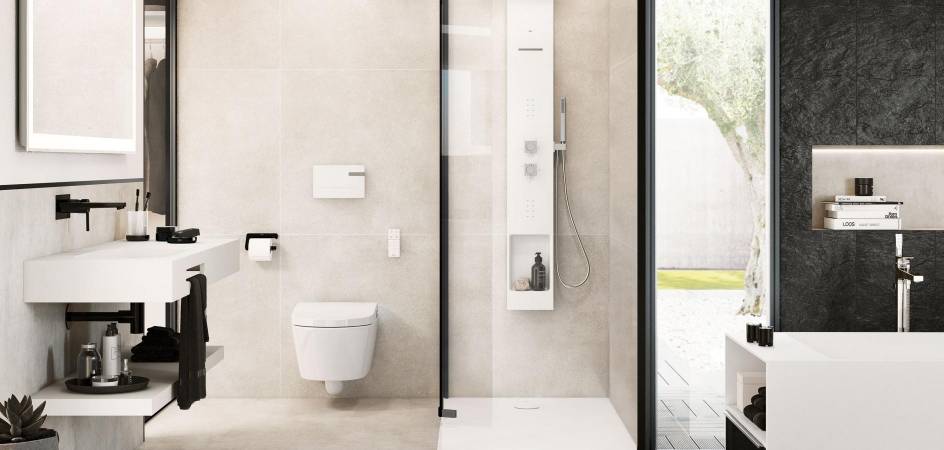 Inspiration
MODERN BATHROOMS FOR TECH AND DESIGN LOVERS
Hydromassage columns in Solid Surface, WCs with incorporated bidet or smart bathroom furniture units for those who do not settle for the usual.
There are people who never seem to have enough, even if they have everything. Avant-garde and dynamic, they seek a stylish home and modern bathrooms to serve their wellbeing. With the character of visionaries, they cannot go without a toilet with customizable functions, a furniture unit that can be connected to the mobile phone or a mirror with touchless technology. Eager to choose from a whole array of shapes, finishes and textures, they are not happy with any basin or shower tray and their grooming routines need to be customized experiences filled with comfort. If you identify with them, discover how you can enjoy a stimulating bubble bath or a full hydro massage session where nothing, absolutely nothing, resembles the usual.
WCs with water jet and glass electronic operating plates
Because you aim to make every decision your own, you have been seduced by the ability to handle the functions of the In-Wash® as you please. Choose the type of washing you require, its intensity and the water and air temperature.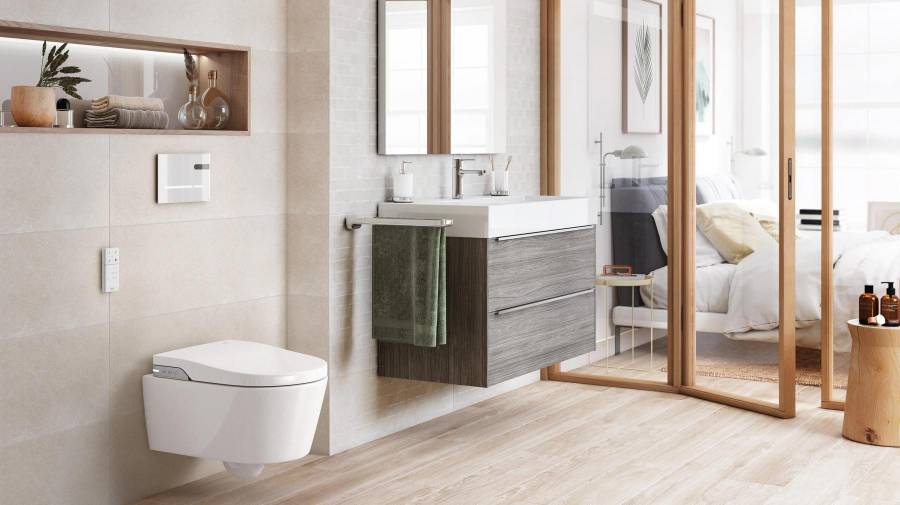 After surrendering to a full hygiene experience in your modern bathroom, how about having a self-activating WC flush? Activated by presence sensors, the electronic Sentronic-S/R electronic urinal flush valve operating plates not only work as if by magic, they can also complement their finish in black or white glass with a delicate color lighting.
Thermostatic hydromassage columns in Solid Surface and antislip shower trays with exclusive finishes
You like to surprise with words, with gestures, when people least expect it. That is why the fact that the Evolution shower column is manufactured in Surfex® has conquered you. Its shower-head with rain effect, its sophisticated cascade and its hydromassage jets have the ideal finishing touch in Roca's striking Solid Surface, with a pleasant natural texture.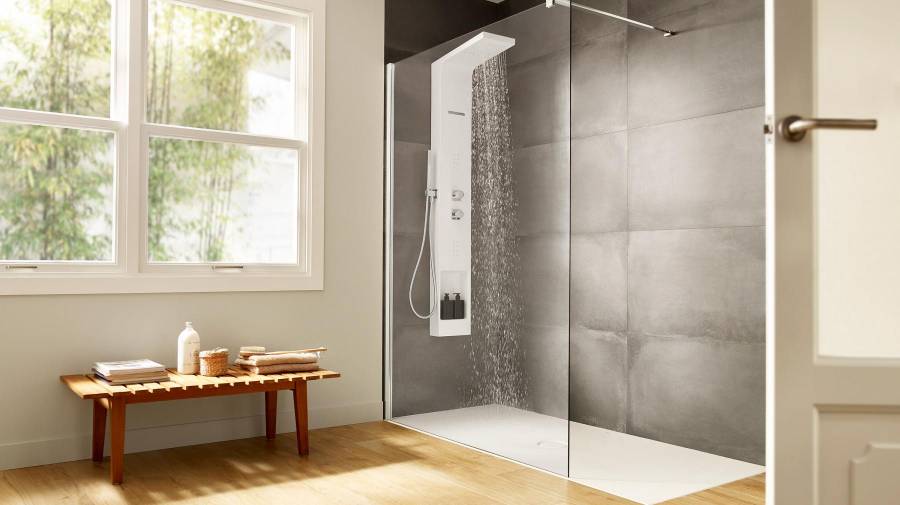 In order to turn your grooming routines into a ritual of sensations, there is nothing like extending the Eternal finish under your feet. In your modern bathroom renovation, opt for the softness of Surfex® with the Modo collection.
Baths with unique shapes and textures
As you like to be surrounded by people that do their bit, that help you nurture your inner world, you cannot immerse yourself in any kind of bathtub when it comes to taking a bath. You require a design that envelops you, that helps you regain your energy with its warm texture similar to a caress.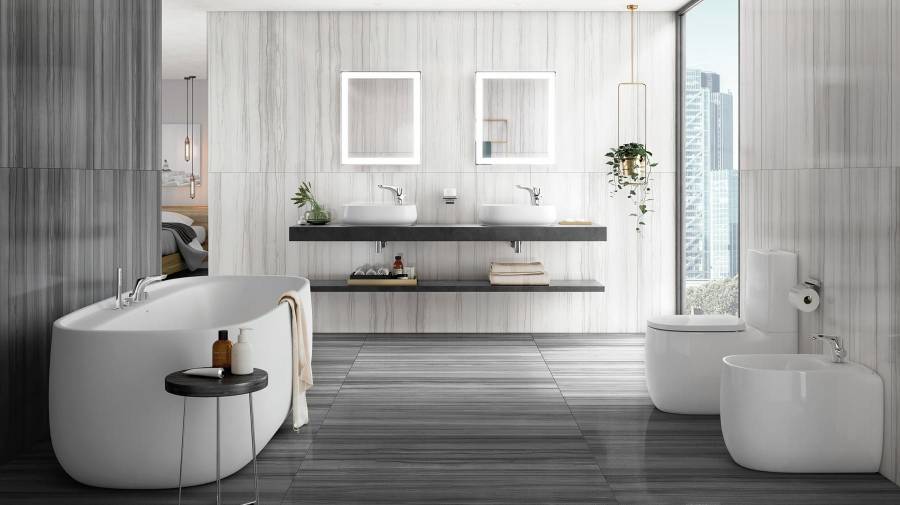 In order to finalize the pleasure provided by bubbles with a reading or aromatherapy session, opt for a Modo rectangular bath. If you prefer a curved balance, Roca's Solid Surface also shapes the elegant Beyond baths, available in a more compact size.
LED mirrors with smart furniture units or colored original basins
You argue that technology allows us to explore our own limitations, to discover new worlds that greatly increase our capacities. Convinced of its benefits, you have not hesitated to install a smart mirror in your modern bathroom. Both in the upper and lower light option of Prisma you enjoy activating the demister device and LED lighting through touch sensors.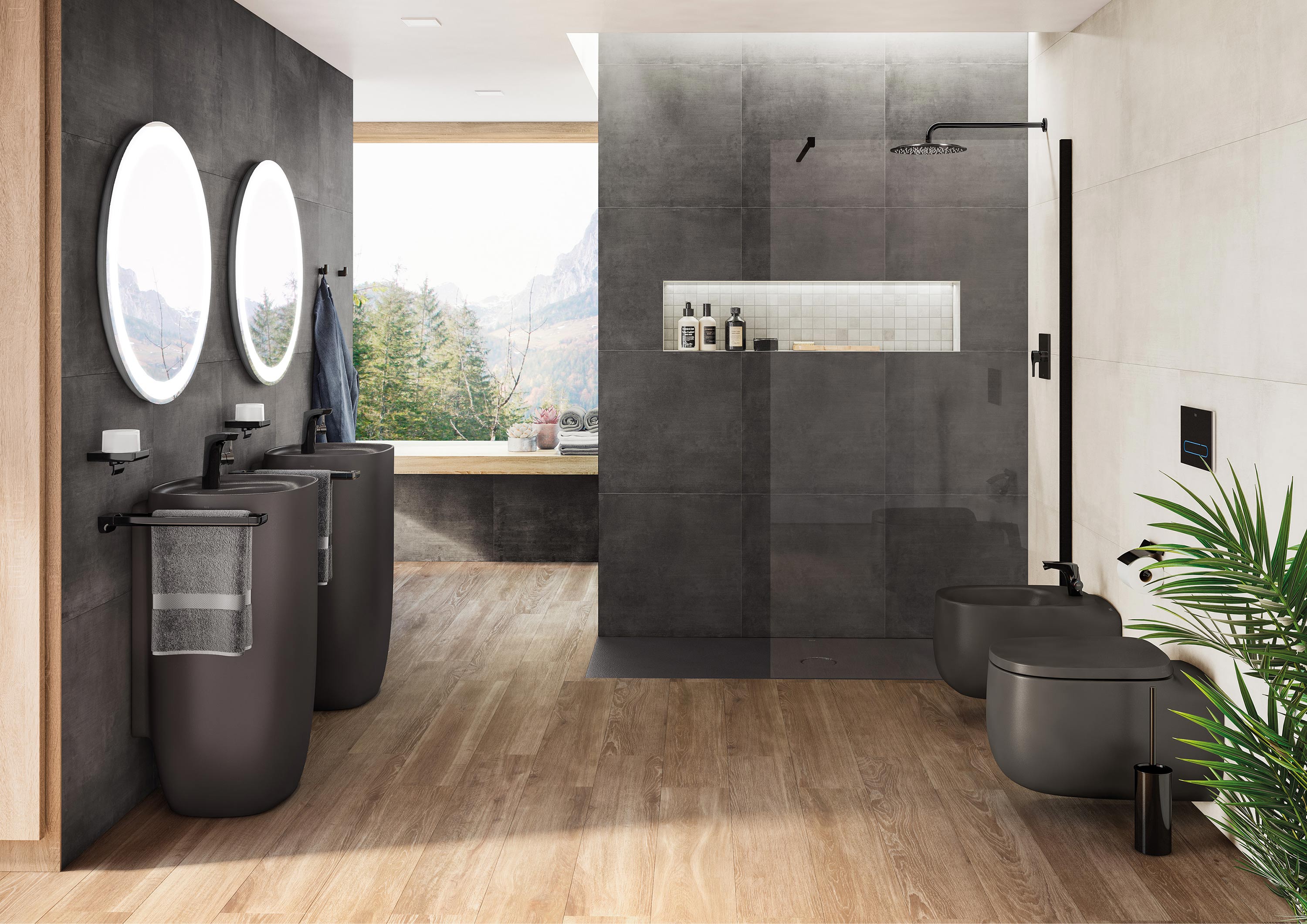 In order to round out the decoration of your modern bathroom, the Stratum furniture unit invites you to stay permanently connected by linking your Bluetooth® speakers and your smartphone. Meanwhile, the Inspira and Beyond collections take a step further and propose the differentiation with original over countertop or totem basins in up to six different finishes.