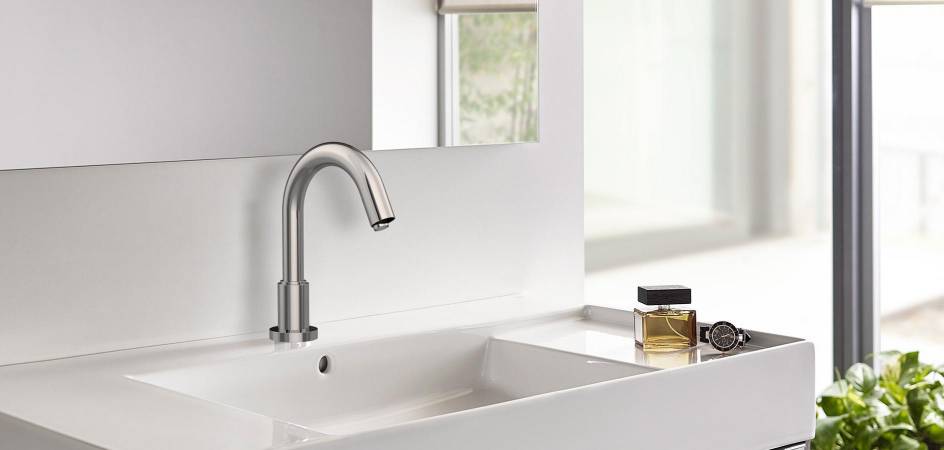 Tips
Faucet with presence sensor: top hygiene, also at home
Install an electronic faucet to prevent hand contact and contribute to everyone's health at home.
Just as voice-recognition gadgets have taken over our homes, faucets with presence sensor find their space in private bathrooms to offer a touchless experience of maximum hygiene. We invite you to discover all their benefits.
Roca's electronic faucets are equipped with an infrared sensor that activates the water flow when a presence is detected. A technology that minimizes direct contact with the faucet, preventing the transmission of microorganisms and maximizing hygiene in our home.
Roca offers an extensive range of electronic faucets that can be easily installed in private bathrooms. You can opt for a mains operated version or choose a model that works on batteries. In this case you will not need a power outlet near the basin in order to enjoy all the benefits of this technology with total comfort and a very easy installation. If you choose the batteries, you will not have to worry about them running out all of a sudden because a flashing light on the lower display of the faucet will tell you that it is time to replace them.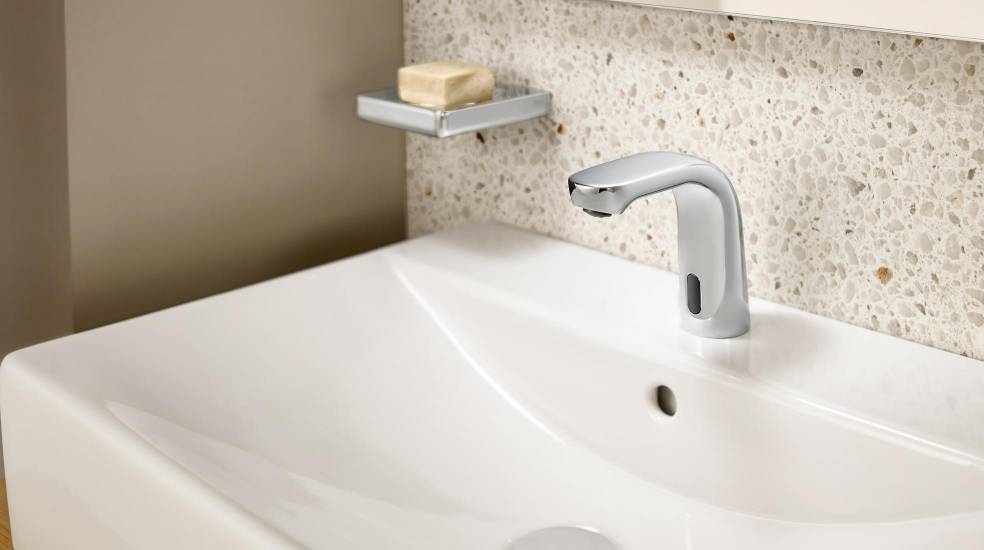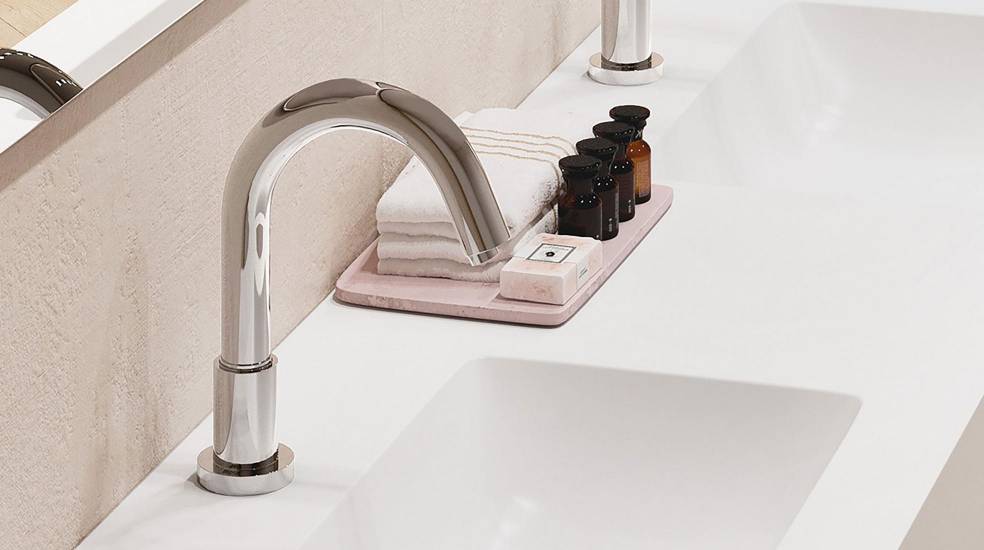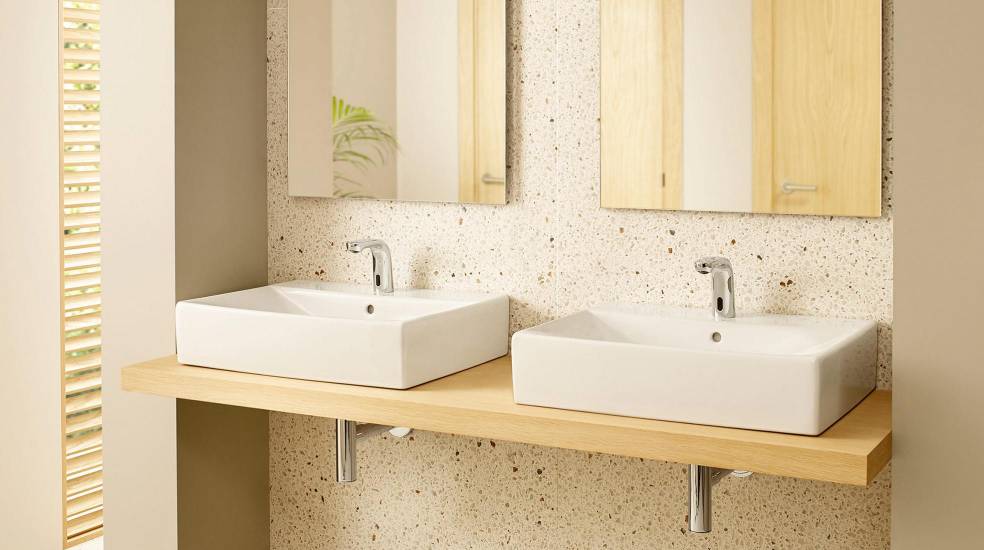 Finally, another benefit of the faucets with presence sensor is that they contribute to energy savings, as they automatically stop the water flow when they detect no presence and moreover, 60 seconds after their activation, the sensor blocks the flow of water to avoid an unintentional use and prevent the faucet from remaining turned on.
At Roca you will find different models of faucets with presence sensor that can be easily integrated into domestic environments. Choose the one that best adapts to your style or bathroom decor and do not hesitate to complement it with other touchless systems such as mirrors that can be activated with a simple gesture. Today, more than ever, commitment to safety and hygiene is everyone's business, so why not integrate it into your home as well?