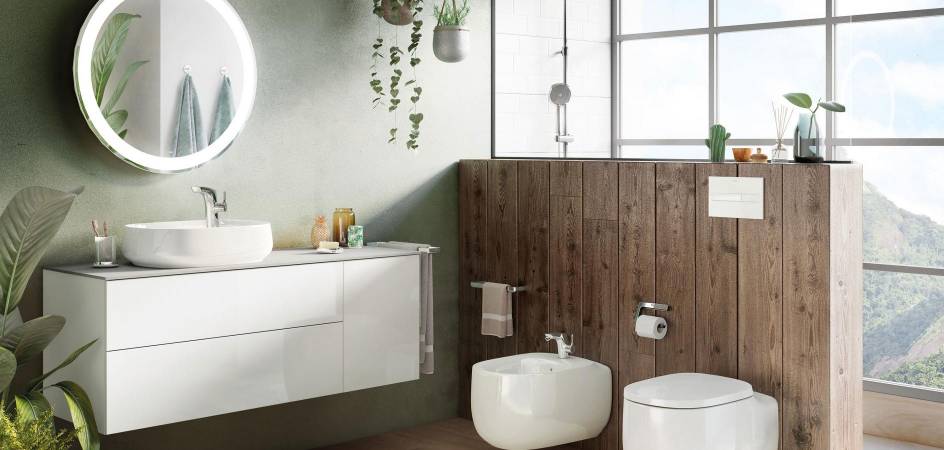 Inspiration
BOHO-CHIC STYLE BATHROOMS: ECLECTIC AND ORIGINAL
Combine products, textures and colors and design a Bohemian-style bathroom that pays tribute to contrasts in the search for wellbeing.
Colorful, irreverent, vibrant, joyful. Boho-chic style bathrooms mix trends and finishes and combine classic and contemporary elements in a unique tribute to the reuse of pieces, which get a second chance. Try to replicate the most charismatic style without missing out on an outstanding performance, create your own collage by resorting to combinations and natural motifs that pay homage to originality in every corner and surprise with designs full of personality.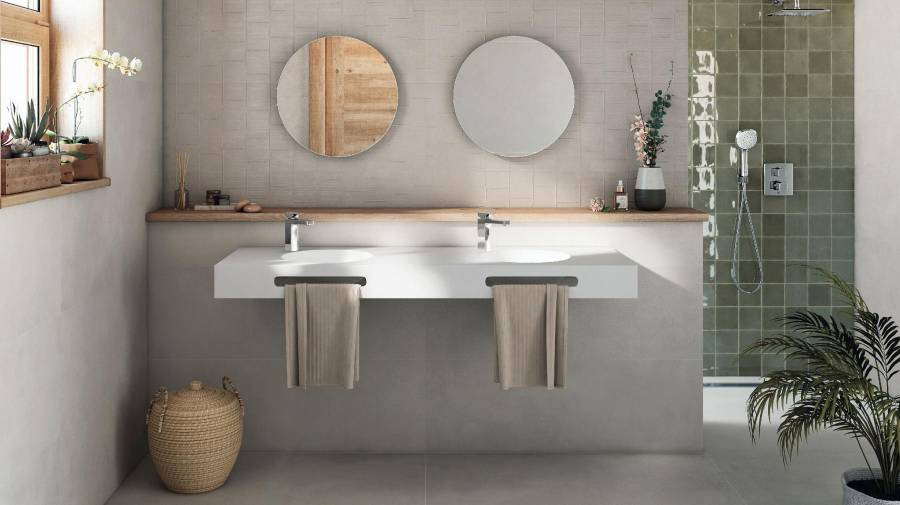 There is no better word that defines boho-chic decoration, as the essence of the Bohemian style is to mix and match. Therefore, elements from different periods can come together in a masterful way, such as a basin manufactured in a new material like Surfex®.
The fusion found in boho-chic bathrooms can also result in the coexistence of zellige tiles, of Moroccan origin, and a sophisticated shower-head with thermostatic faucets. Likewise, bathroom furniture with vintage moldings and carvings can team up with modern built-in basin faucets or those equipped with innovative technologies to economize such as the Cold Start opening.
Without a doubt, the foundation of the boho-chic style is color. The same color that stands out in combinations or draws attention to contrasts. Bathroom tiles with sober hues invite us to relax, while vibrant creations bring joy.
Hydraulic tiles, with reliefs, patchwork-like or inspired by wallpaper coexist with smooth pieces that recall terrazzo, cement or clay. Beyond ceramic tiles, color finds its space in basins, shower trays, faucets or bathroom accessories that brighten our mood with charismatic gestures.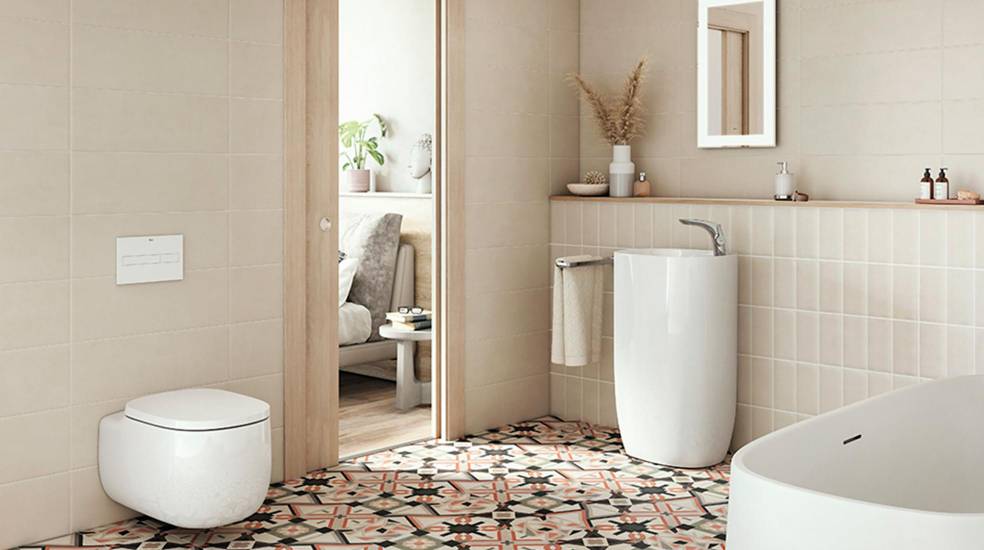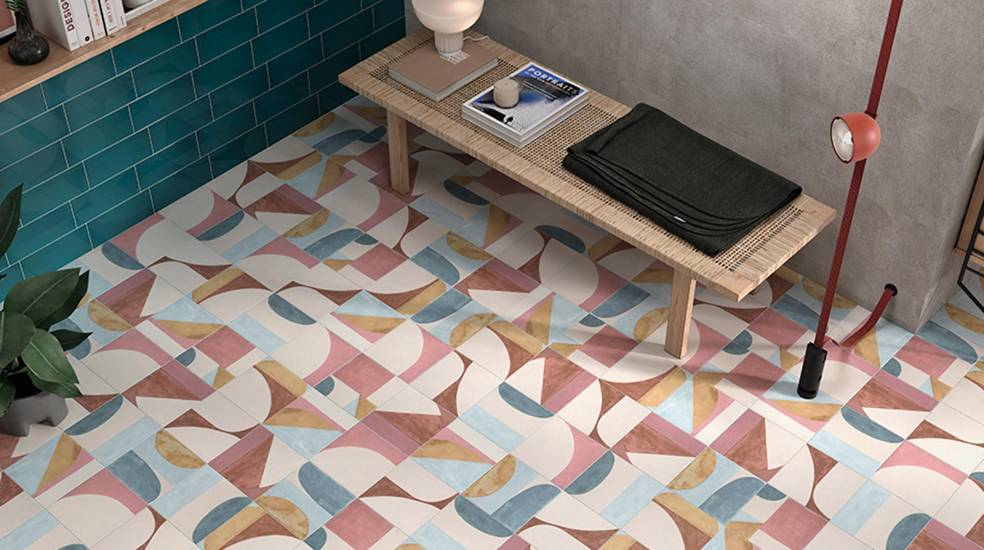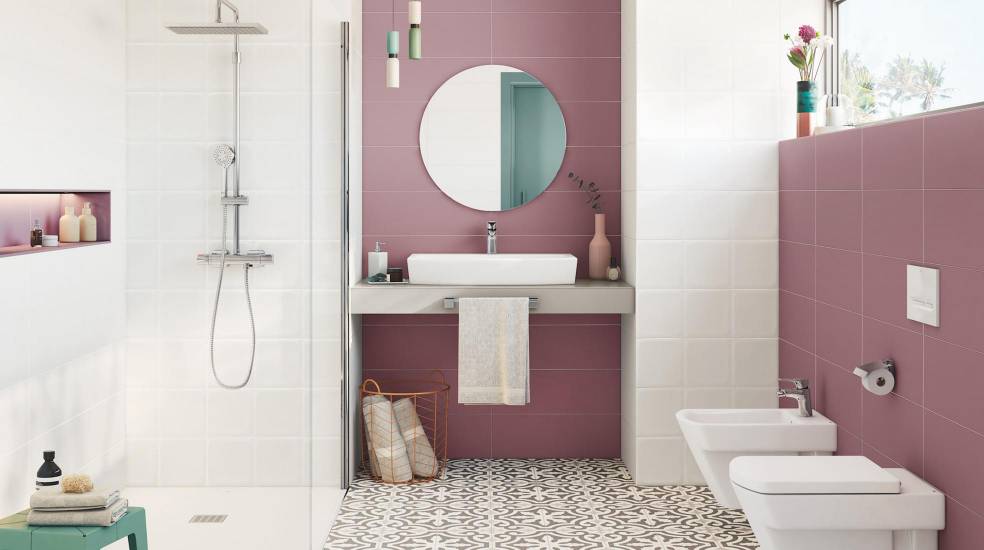 Finally, boho-chic style bathrooms resort to plants or vertical gardens to round off the configuration of a space conceived for wellness. The warmth of wood blends with the freshness of green color or the liveliness of flowers to make thoughts and emotions fly.
Whether you install tiles with organic motifs or add a natural touch with decorative elements, surely you will be able to leave your worries behind and mentally escape to your private haven, that personal place only you have access to.