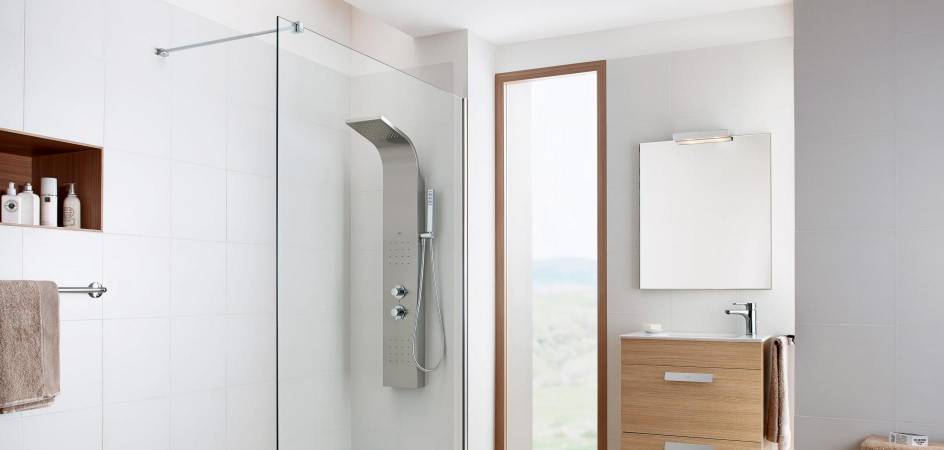 Tips
SHOWER COLUMNS WITH HYDROMASSAGE, ALL-IN-ONE COMFORT
Essential and Evolution: thermostatic columns to enjoy total well-being in the bathroom
There is nothing as restorative as the caress of water. For this reason the shower columns with hydromassage will provide the perfect balance. Surrender to the cascade effect of the shower-head or the therapeutic massage of their jets on your neck and back. Discover the latest in design and thermostatic technology with the Roca shower columns.
Integrated solution
The Roca hydromassage columns reinvent conventional columns by adding water injectors to the thermostatic faucets, hand-shower and shower-head. The adjustable shower bar evolves towards a larger and more robust structure that provides all you need in one single piece.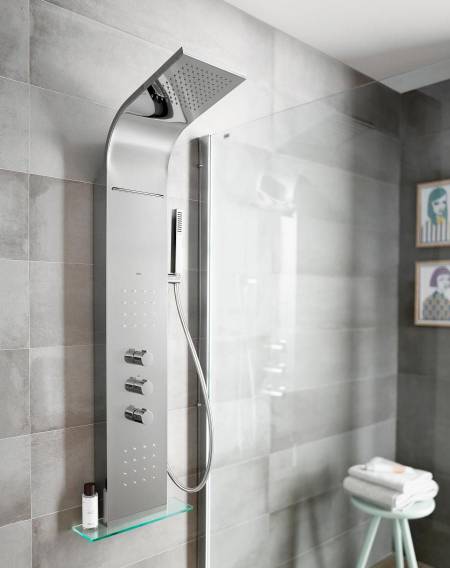 All the benefits of water
Regardless of what you are looking for,the shower columns with hydromassage will help you release the accumulated tension but will also invigorate you if you are low on energy. Its jets with different water outlets will act directly on your vertebras and lower back area and only the intensity of the massage will depend on you. If this were not enough, you can combine the water jets with the hand-shower and the cascade effect of the shower-head, according to your preferences.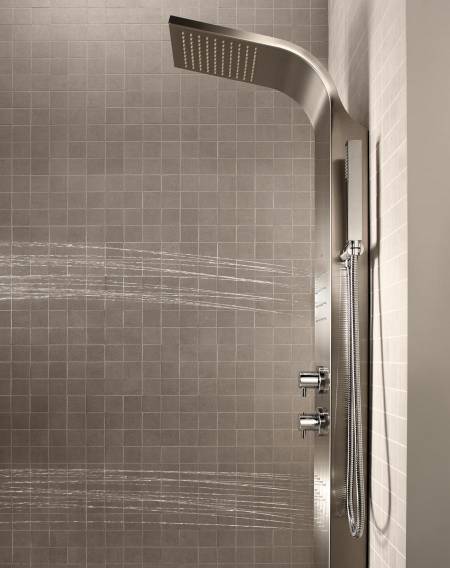 The right temperature is a must-have in order to fully enjoy your shower. In thethermostatic columns you will be able to precisely select the degrees for a hydromassage shower that really adapts to your needs.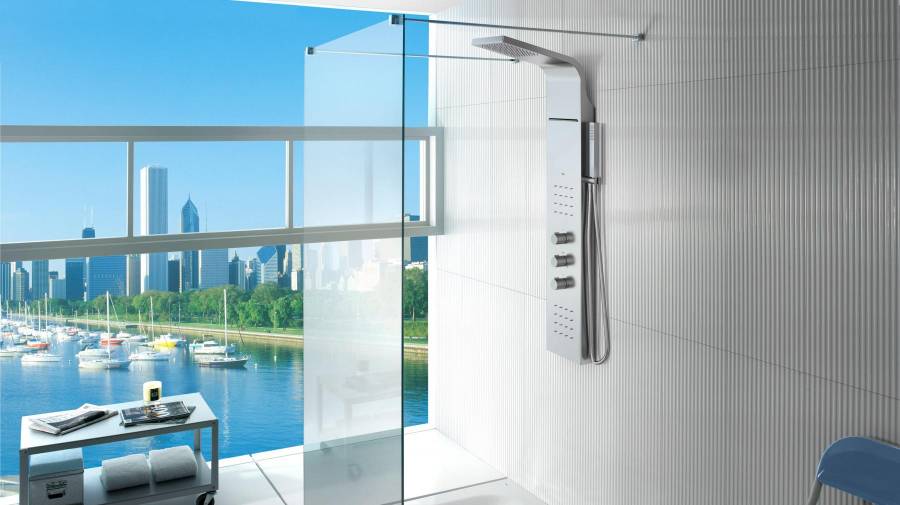 A modern design
If you are planning to decorate a modern bathroom, a thermostatic shower column such as Essential or Evolution can add the final touch of sophistication. Be seduced by its enveloping shape and its unmistakable profile in stainless steel. An optional glass shelf will also allow you to place your toiletries.