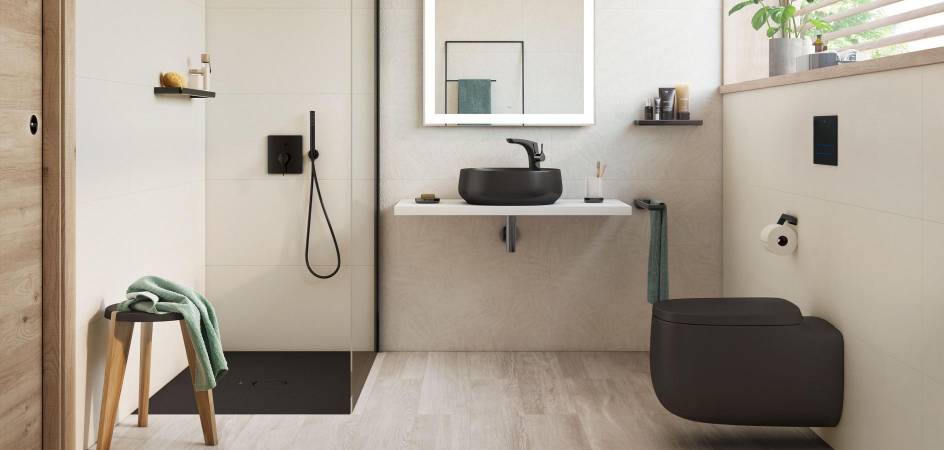 Tips
Small Bathrooms, Great Possibilities
Are you terrified by the challenge of shaping your small bathroom? Take a look at the extensive catalogue of Roca products and find every key to your renovation.
The renovation of small bathrooms is no longer a problem, it is really an opportunity, thanks to smart solutions or lots of character. As a small bathroom is always larger than it appears to be, discover that a narrow furniture unit can provide all the space you need or that a compact toilet perfectly fits into your bathroom. Choose products that help you make the most of the space and at the same time make it look much bigger, without sacrificing the design of a space that matches your personality.
The first thing you need to decide in the renovation of small bathrooms is where to place the WC. That is why wall-hung toilets are a safe bet due to their small size and the visual spaciousness they provide.
Choose a compact model like Meridian or take a step further with Inspira, which not only has a reduced depth but also includes Roca's latest features, such as Supralit® toilet covers with antibacterial treatment or a Rimless design to make cleaning much easier.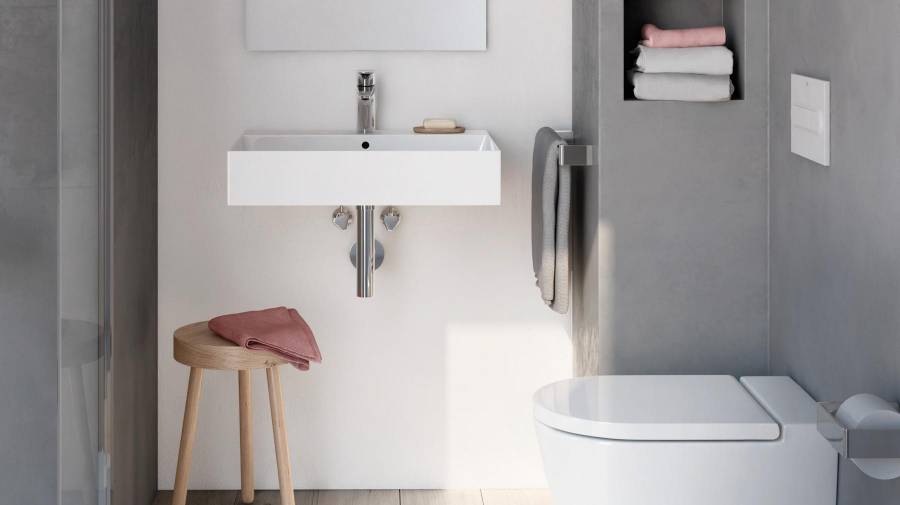 Compact bathroom furniture
As small bathroom furniture can surprise you due to its storage capacity, discover the Roca collections with the most demanding dimensions.
In up to four different finishes, Debba Compact offers a reduced depth of 360 mm and solutions with double doors or two drawers, while Mini cuts back the width of the unit to 250 mm and offers the option of combining it with a cabinet mirror where you can store even more toiletries.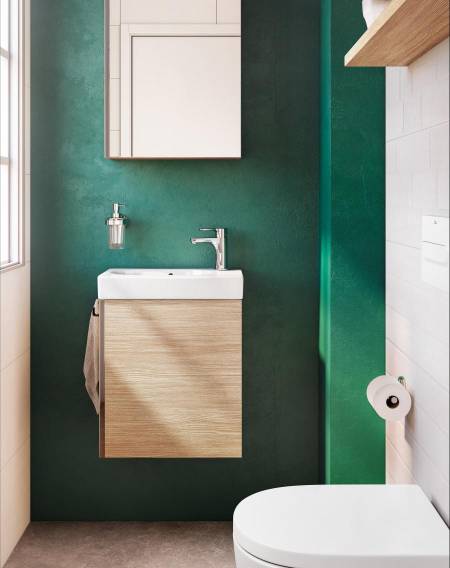 Bathroom accessories with no drill
Finally, if you are searching for more ideas for small bathrooms, how about renovating without using the drill? Thanks to the adhesive bathroom accessories,you will be able to organize the guest bathroom with the minimum impact. To make the most of the space, we invite you to replace the over countertop soap dishes or the floorstanding toilet brush holders with their wall-hung alternatives that eliminate barriers and provide more freedom of movement. Choose from the wide variety of Victoria, the character of Hotel or the timelessness of Twin.