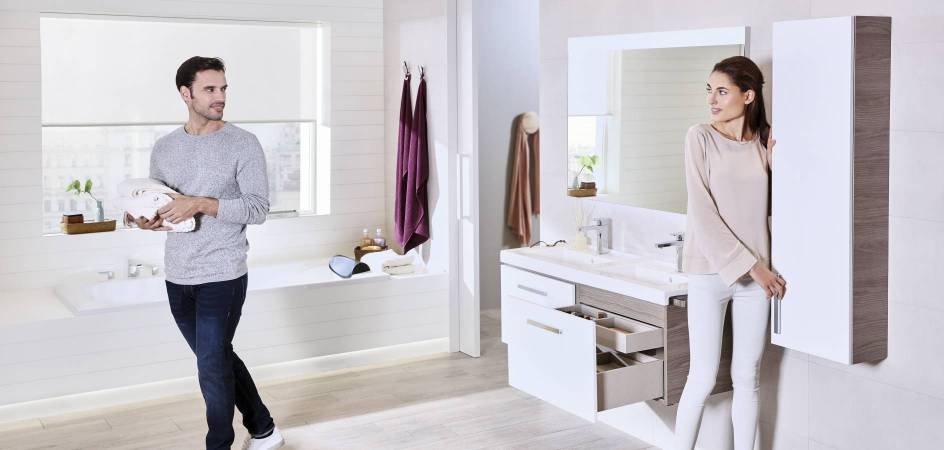 Tips
Choose the bathroom furniture that best defines you
A furniture unit, a lifestyle.
You do not buy a minivan if you do not intend to have children nor do you buy a sportscar if you do not like speed. Our objects, our things have a lot to say about us. They define our taste and our outlook on life. They express our aspirations and also our needs. When choosing a furniture unit we need to define much more than just the colour or style, we need to know who it is conceived for and, above all, which needs will have to be met.
Victoria Basic. Space for everything and for everyone
When the house is full of people each centimetre counts. Victoria Basic collection combines vitreous china and base units for great storage capacity. It stands out for its simplicity and functionality. A timeless classic, it is ideal for different environments, from the most traditional to the more modern ones. The variety of elements that make it up also offer solutions for different needs.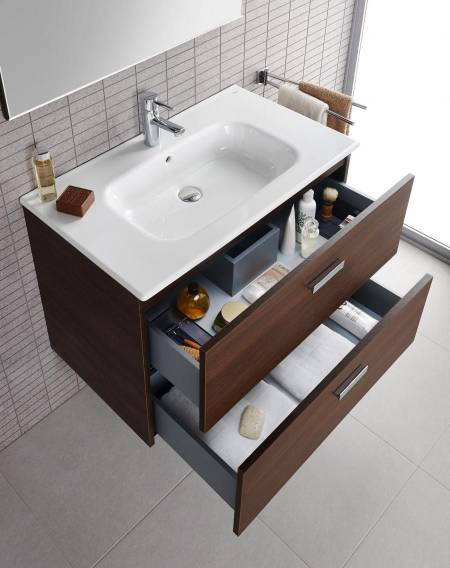 Prisma. The pleasure of organising
There are people who base their life on order. People for whom each object has a definite space and each space a reason for being. Prisma is a bathroom furniture unit designed for intelligent storage. Starting with the integrated shelf of its asymmetrical basin or the concealed drawer to store small objects, the epitome of its practicality are the mobile partitions that allow the organization of the contents inside the drawers depending on the preferences of the user.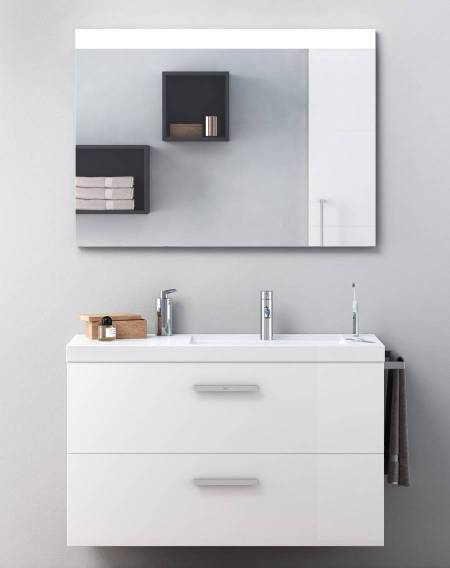 Inspira. Your style, your bathroom
The sophistication of materials and shapes defines Inspira, a collection based on design. This versatile vitreous china and furniture collection offers three design lines and multiple combinations that provide solutions to create your ideal bathroom space regardless of your style. Extremely fine basins in Fineceramic® with innovative finishes such as textured city oak and gloss white are some of the keys of a collection designed for the lovers of minimalist design and small details.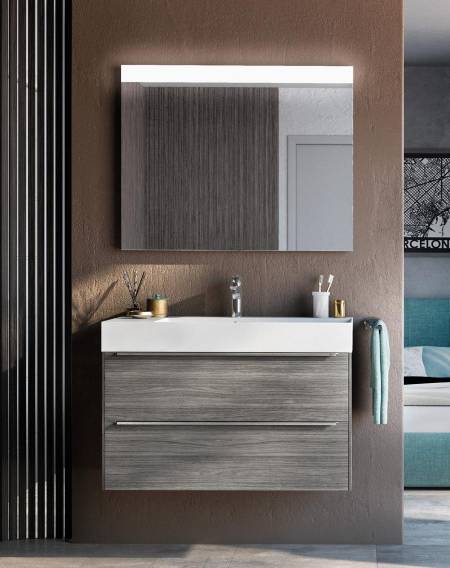 Alba. Inspired by Nature, Intelligent as Life
Alba bathroom furniture range is crafted to lend elegance and style to the bathroom space without compromising on functionality. Alba furniture offers optimum storage capacity despite compact that can easily fit in any bathroom space. Alba Furniture range comprises of an on-counter basin fitted with LED light, a compact size vanity offering great storage capacity and a wall mirror. Alba is an elegant furniture range crafted to create a relaxed environment inside any bathroom.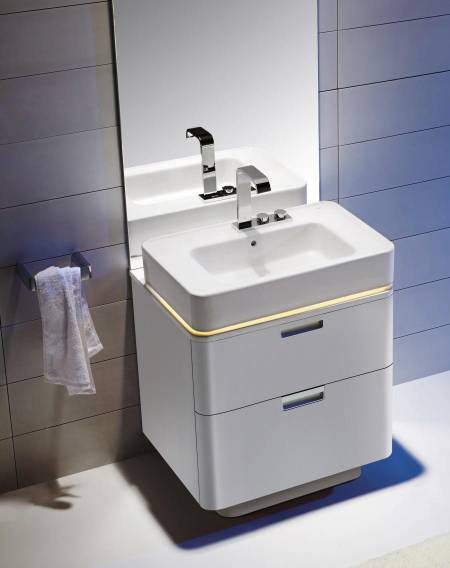 Stratum. The new expression of comfort
Stratum furniture collection made of green solid wood with a trendy design that increases the functional value of the room because of its features, sizes and finishes. Its integrated design offers a comprehensive solution for the bathroom space. The interiorlighting creates a personal environment and helps to find objects placed inside. Its drawers, without cut-out for the siphon, include practical partitions and boxes to store and organise personal bathroom items. The integrated handle provides elegance and allows an easy opening. Stratum is also equipped with drawers with softclose system for greater comfort and durability.