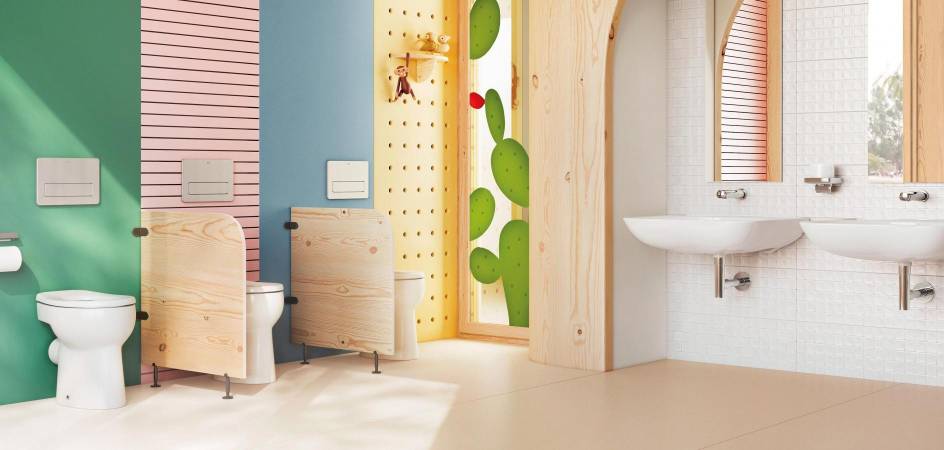 Inspiration
A BATHROOM FOR CHILDREN, A PLACE FOR MAGIC
WCs for children or baths with grips to take care of the little ones.
Because their arrival changes our life completely, creating a bathroom for children turns out to be essential to welcome the new member of the family. And because their safety is our peace of mind, having products that help to protect them will allow us to enjoy the incredible experience of growing up together. When renovating the bathroom, find out how a children's WC or a Lun Bath can not only take away our worries, but also support us in the fascinating journey that has just started…
Especially designed for the little ones, the Happening children's WCs are more compact to adapt to their height and give them confidence in their own journey towards autonomy.You can customize this WC for childrenwith a yellow seat to make a fun game out of their first achievements.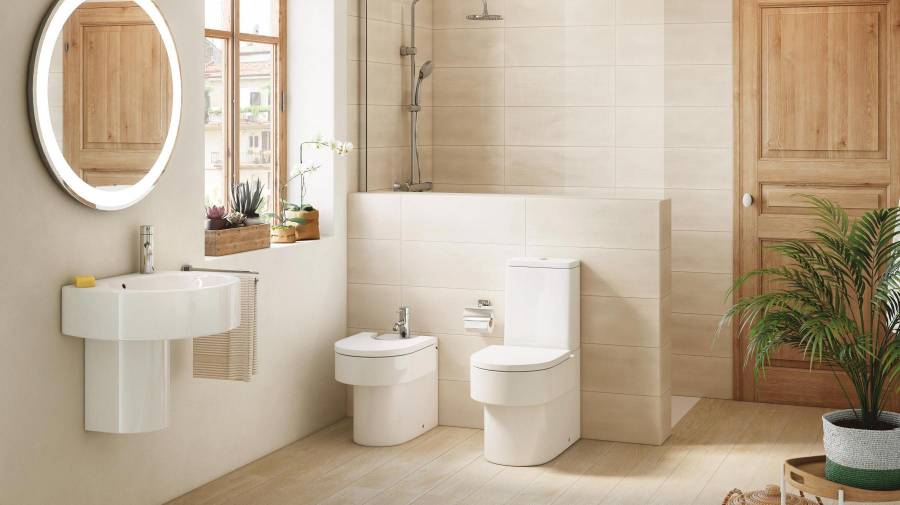 Lun bath with handles
If your goalis to decorate a bathroom for children, choosing baths with handles is opting for maximum safety when it comes to bathroom rituals. Unfold your protection instinct by inviting the little one to hold on firmly and reaffirm the bath time as a routine to be shared with the family.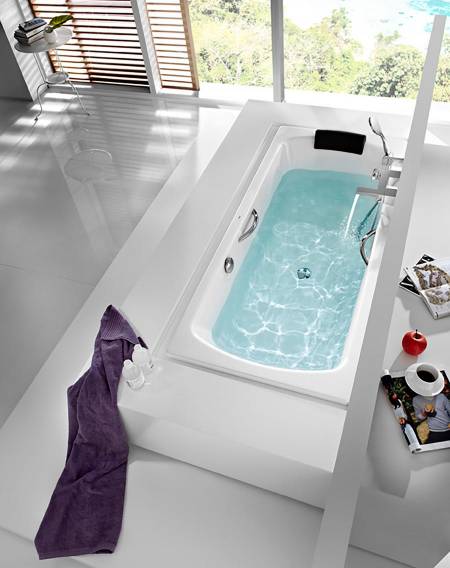 T-500 thermostatic shower faucet
When they start bathing themselves, avoiding sudden water temperature changes can be decisive to make them enjoy being independent. The T-1000 collection will instantly provide the temperature you wish for and will avoid any burns when touching the metal due to the fact that shower faucets do not overheat nor do they exceed 38° by default.